Man charged in shooting that left IUSB baseball player paralyzed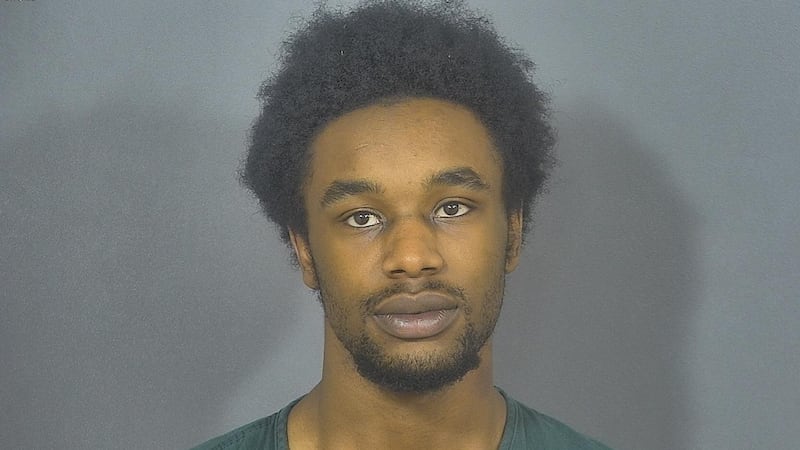 Published: Apr. 18, 2019 at 5:00 PM EDT
The suspect in a shooting at the end of March that injured two Indiana University South Bend baseball players, including paralyzing one from the neck down, has been charged with two felonies and a misdemeanor.
The St. Joseph County Prosecutor's Office says 19-year old Myron Draine has been charged with Level 3 felony aggravated battery, Level 5 felony criminal recklessness, Class A misdemeanor carrying a gun without a license and a gang enhancement.
On March 31, police were called to the 100 block of North Notre Dame Avenue for reports of a
. Police say Draine showed up at the party, made a threat by showing a gun and was told to leave. That's when shots were fired toward the house with what police say was a stolen 9 mm handgun.
Two students were shot. One, Martin Ewing, is still in the hospital recovering from a gunshot wound to his neck. The bullet lodged in his spine and has rendered him paralyzed from the neck down, according to the probable cause affidavit against Draine.
Police found a total of four shell casings in the alley behind the building.
Draine was a part of a group of people reportedly traveling from party to party in South Bend the night of the shooting, and the Notre Dame Avenue party was not the first where shots were fired.
The group was at a location on South Michigan Street reportedly used by southeast side gangs as a party house, and Draine reportedly fired shots there before the group left. One witness reportedly told police "he believed the shots were fired either in the air or into the floor because it was very crowded at the party and no one got hurt."
In the aftermath of the Notre Dame Avenue shooting, a recorded call between a witness and Draine was recovered that contains a conversation in which Draine says he needs to get a witness believed to be cooperating with police "out of the way." Police surmise in the affidavit this was a "euphemism for silencing a witness, usually by means of violence."
Draine also reportedly said that, if a warrant were issued for his arrest, he would run away to Detroit.
While both South Bend police and officials at IUSB say they are committed to safety, they also acknowledged the serious threat of gun violence in the community.
"We've had 16 shootings this year. We have great public support and help, but it's never enough," South Bend Police Chief Scott Ruszkowski said at a press conference Thursday afternoon. "We need that public support and help before something happens, to notify us before something happens, so we can stop something before it does happen."
Another piece of advice from Ruszkowski: If you're having a party or any type of event, don't put it on social media, because it could make you an easy target.