John Adams students anticipate first home game at 16 Morning News pep rally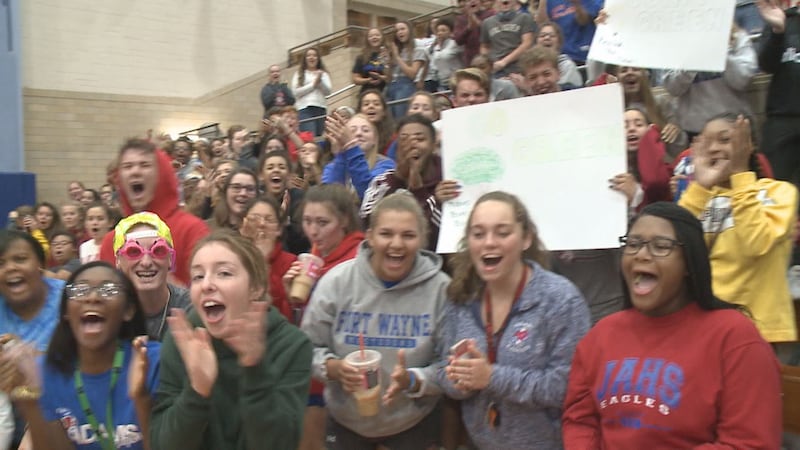 Published: Aug. 24, 2018 at 10:53 AM EDT
It was a special morning as 16 Morning News got students hyped up for the spot light game as Lowell takes on the John Adams Eagles Friday night.
John Adams High School students showed up early and full of energy Friday, and they cheered in anticipation of the first home football game.
Student clubs were there showcasing their special talents, as well as the marching band, cheerleaders, and of course, members of the football team.
Coaches and Principal Jim Seitz watched and beamed with pride at the excitement of their students.
"As you can see, we have great school pride and great pride for everything we do here at Adams High School and in South Bend," said Seitz. "Just a lot of pride and excited as we start the school year."
Here are the matchups for August 31:
- Riley hosting Adams
- St. Joseph (SB) hosting Marian (Pep rally will be on Aug. 29 if they win)
- Wawasee hosting Northridge