Trejo gets 65-year sentence for 'horrific' murder of Breana Rouhselang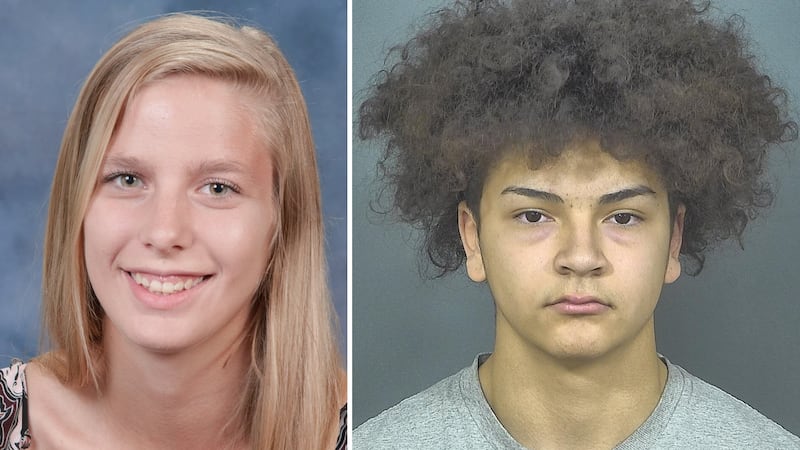 Published: Jan. 7, 2020 at 12:10 PM EST
A Mishawaka teen who pleaded guilty to killing his pregnant classmate and her unborn child was sentenced Tuesday.
Aaron Trejo learned his sentence Tuesday for the murder of Breana Rouhselang and their unborn child after pleading guilty in October.
He will serve 65 years in prison for murder and feticide.
Age and lack of psychological maturity were brought up as considerations in the sentencing, since Trejo was 16 when he stabbed and strangled Rouhselang, then left her body and unborn child for dead in a dumpster.
It's his capacity for extreme violence and planning that violence that led to harsher sentence.
"All I just want to say is I'm glad we got justice for Bre, but no amount of time will ever replace what he took from me," said Melissa Wallace, Rouhselang's mother.
It was an emotional day in court. Trejo stood before Judge Elizabeth Hurley as she handed down 55 years in prison for the murder of Rouhselang
"It's like living a nightmare every day," Wallace said.
He was sentenced to another 10 years for the death of their unborn child, Aurora. Police say Rouhselang was six months pregnant with Trejo's child.
"The goal of the defendant in this case was to kill the child, and Breana was in the way of that, so he killed her in order to accomplish that," Deputy Prosecuting Attorney Chris Fronk said.
The defense called forensic psychologist Dr. Anthony Berardi to the stand, focusing on age as a mitigating factor and poor psychological maturity, but one word was front and center in court Tuesday to describe the acts of Trejo: horrific.
"I thought it was very important for there to be consecutive sentences, one after the other, because there were two lives lost and two lives intentionally taken," Fronk said.
Trejo's family spoke on his behalf at sentencing but declined to comment after court adjourned.
Rouhselang's family and friends continue to try and heal, fighting back tears outside the courtroom.
"My hate isn't towards the family, it's towards him, it was his actions that took my girls," Wallace said. "But we did get justice."
"Justice was served," said Rouhselang's grandfather Robert Wallace. "She was a good girl, she shouldn't deserve any of this, and she had two colleges wanting her."
Rouhselang and her unborn daughter, Aurora, were two souls taken too soon at the hands of a young man who felt extreme violence was his only means to escape becoming a father.
"She was like the sun and she just projected onto everyone; and her rays, they were so bright. I mean, it's a darker place without her," said Hailey Buchner, a friend and classmate of Rouhselang.
According to Hurley, Trejo will likely have to serve at least 75% of the 65-year sentence. That would put his age at release around 66 years old.
Rouhselang's family reported her missing just hours before her body was discovered behind a Mishawaka restaurant in December 2018.
She and Trejo were students at Mishawaka High School.