The Farm Project breaks ground to provide safe space for foster children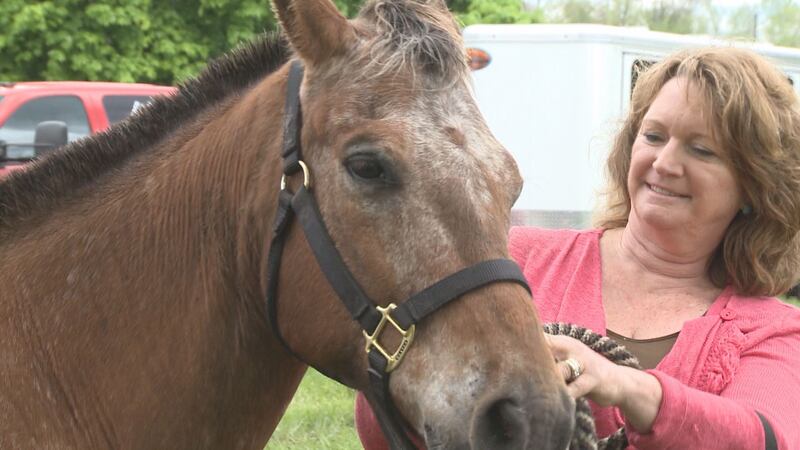 Published: May. 14, 2018 at 4:30 PM EDT
Construction is underway for a farm that will serve children whose parents are behind bars.
The Farm Project broke ground Monday morning along SR 9 in LaGrange.
The 10 acres of land will soon be transformed into a farm with animals that these foster kids can spend time with in order to minimize the trauma in their lives.
"My son was 25 years of age, he was a foster baby, had been severely abused, and was in a nursing home," said Steven Kooistra. "He died just about the time this project got underway, so I was looking for purpose, I was looking for some way to honor his memory."
That's why Kooistra now serves as president of the board for The Farm Project.
Founder Margaret Malone presented the idea three years ago to provide a safe place for children whose parents were taken to jail for drug abuse.
"By the time they're in their early teens, the chances that they'll go the way of their parents, possibly in drugs, alcohol, and that sort of thing," said Malone. "So, we hope to make an impact early in their lives."
"We found out that animal companionship really helped children in trauma," she added.
A foster family will live in a house on the property to provide temporary care for foster kids who have no place to go.
A lodge will be built nearby to provide a meeting place for other foster kids and their therapists and parents.
Ken Weaver, a board member and local pastor, spent most of his life as a social worker and knew he had to join the project.
"This is something I've been hoping to see for most of my working career," he said.
It's a $1.2 million project, but The Farm hopes they'll be able to raise the funds needed to finish building and then maintain the property.
The project so far has been funded by donations from local churches, corporations, and other community members. Elementary students even filled up piggy banks with $3,000 worth of donations.
"The house now we have the funds to build that," said Kooistra. "We're working on the funds to get the lodge going and the barn. So we got a lot of ways to go yet."
"It's in God's hands, so we have no doubt that He's going to carry it through the way it should be," said Malone.
The Farm will serve LaGrange County along with Noble, Dekalb, and Steuben counties.
A dinner and auction will be hosted this Saturday at 5 p.m. by Howe Restaurant to benefit the project.
For tickets to the dinner or for general information on the project, call Margaret Malone at 260-562-3655.
You can also visit their website at
If you'd like to send a donation to The Farm Project, you can mail it to:
The Farm
P.O. Box 76
LaGrange, IN 46761