SB mayor seeks feedback on city's new diversity and inclusion plan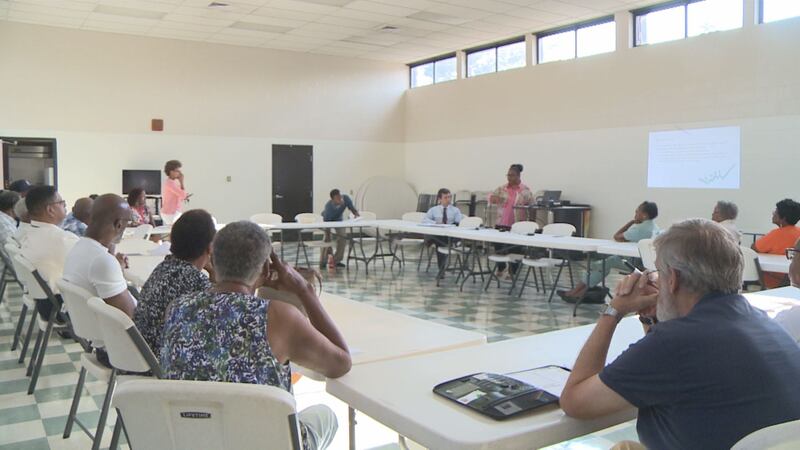 Published: Aug. 12, 2016 at 12:45 AM EDT
The South Bend Mayor is trying to ensure all of his current and future employees feel they belong. Mayor Pete Buttigieg held the first of three public meetings on the city's newly enacted diversity and inclusion plan at the Charles Black Center on Thursday. The plan is one of the steps of the Executive Order issued on Dr. Martin Luther King, Jr., Day in January. Buttigieg divided the three-pronged plan into workplace, workforce, and community. Each "leg," he said, must mirror the South Bend population.
"First of all, workplace: what kind of environment do we create for our people? Secondly, workforce: what kind of people are we attracting to jobs here in the first place? Third, community, especially what can we do as a purchaser? The city does so much business. We can help drive diverse small business around the community and make sure that's more reflected," responded Buttigieg.
Released July 15, the plan had its critics in Lynn King, Jr.
"I appreciate the attempt. However, it's another stalled tactic to continue to put off what the mayor's office and the city can do right now," said King, Jr., a South Bend native. "Right now, they can help enhance African American owned business that will help us employ African Americans ourselves."
Diversity and Inclusion/Compliance Officer Christina Brooks facilitated the discussion, adding the municipal initiative serves beyond the city limits.
"We want to become a model for other cities and organizations across the nation. I believe there are less than three cities that have this type of initiative where it's led out of the mayor's office in the nation," said Brooks.
One of the next steps is for city department heads to draft their respective diversity and inclusion plans. Per the executive order, they have 90 days from the City of South Bend's issuance to comply.
The next public feedback meetings are Tuesday, August 16. One takes place from 12:00 p.m. to 12:30 p.m. inside the Malloy Room at the downtown St. Joseph County Library, 304 S. Main Street. The next meeting is the same day, from 6:00 p.m. to 6:30 p.m. at the Robinson Community Learning Center, 921 N. Eddy Street.