SB anti violence workers quietly hit the streets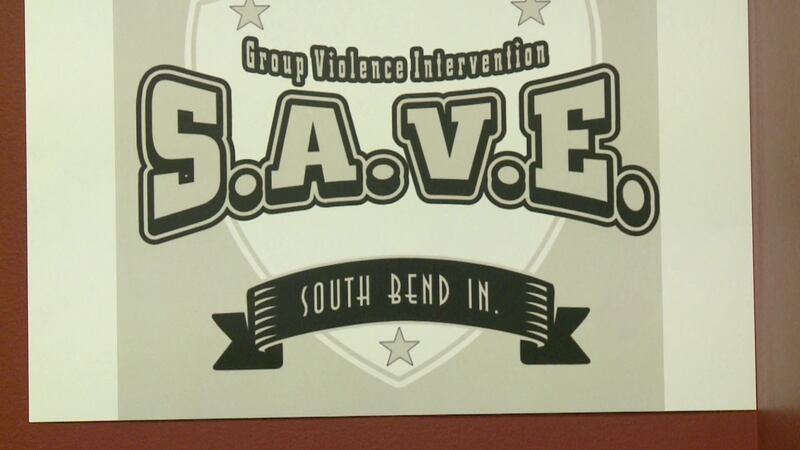 Published: Mar. 14, 2018 at 6:45 PM EDT
Violence prevention is now a full time job in South Bend.
In fact, a new initiative to keep the peace called SAVE, Stand Against Violence Every day, hopes to have five members (four outreach workers and a coordinator) by the end of the year.
Two outreach workers and a supervisor are already on the job and today talked with NewsCenter 16 about their in-your-face approach toward addressing violence.
"When a shooting happens, we're trying to be at the scenes," said the Supervisor of Group Violence Intervention, Isaac Hunt. "When is enough, enough? This is a role that we want to play, we want to play a role, bring it out and say you know what? As a community we are tired of gun violence."
Perhaps you heard about the gun violence that took place last weekend when six people were shot at a party at a South Bend home. Only now are we hearing about the violence prevention efforts that took place afterward.
"We even went into the hospitals to talk to the individuals who were shot, right to offer them services, to talk to the family to get ahead of retaliation," said Isaac Hunt.
The three inaugural members of SAVE have been on the job for a month or two. The anti-violence unit certainly formed at a very violent time.
"We had three 17 year old's shot. We were able to get directly to the families," said SAVE outreach worker Pastor Canneth Lee. "We've gone anywhere from being at the funeral home with a family, viewing their child for the first time, we've helped to be able to write obituaries, we provided food for families."
Pastor Lee says he's never before seen such an aggressive approach toward violence prevention as the one being used by SAVE.
The group will also frequent high schools in its efforts to reach people most likely to be responsible for the next shooting.
"A lot of times what we do, we tell young people what they need, but we never ask them what they want. We never sit down and listen to them and then when we're trying to figure out what's going on with young people because we don't want to listen to them, they don't want to tell us," said Hunt.
SAVE members stress that they are not police and they won't share any information gained with investigating officers.
SAVE members are also interested in keeping close contact with individuals most likely to initiate gun violence.
"We're fighting for the moral soul, for the soul of South Bend right now," said Pastor Canneth.
David Taylor also hired on as a SAVE outreach worker about a month ago, in his words, "because I once was part of the problem."
Taylor says his mother died when he was 12 years old and he turned to the life of a gang member in the streets.
"Me, looking at me from where I used to be I think they'll want to change because I used to be ruthless at one time, but now I'm not. I want more for my community than what's going on now, because all the shootings and everything, it must stop."
Taylor has seven children and six grandchildren and says that life on the streets "don't lead you nowhere but to the grave yard or the penitentiary and it's time to change that, that cycle in our community needs to change."
SAVE is an offshoot of the Group Violence Intervention program that seeks to help at risk people change their ways. Taylor says the program turned him around after he was released from custody in 2013.
SAVE is about to go public by hosting a Peace Walk on March 31st.