Officials react to Women's Care Center changing plans for pregnancy help facility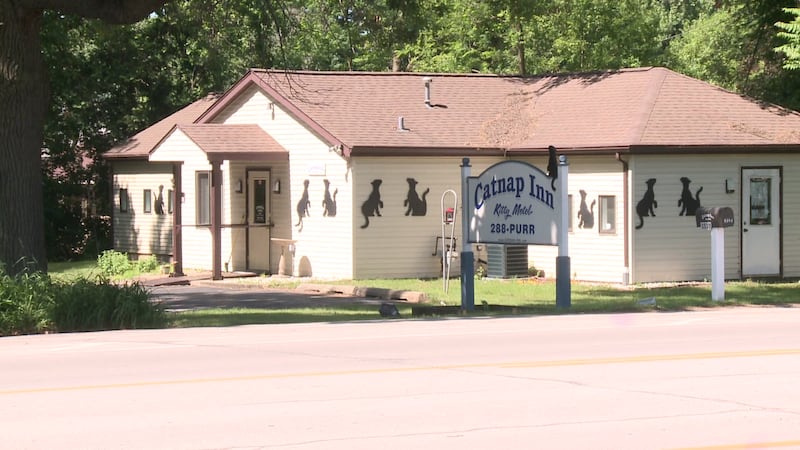 Published: Jun. 5, 2018 at 4:56 PM EDT
A pregnancy help group is backing off—at least a little bit--from its plans to locate a facility right next door to a South Bend abortion clinic.
"I think that's a good move," said South Bend Mayor Pete Buttigieg. I think it was a wise decision, you know."
When the Women's Care Center went before the South Bend Common Council last month for a needed zoning change, supporters wore pink shirts to show their support—although some city leaders saw only black and white.
"The shame of the whole entire thing was, you know, it came down to pro-choice versus abortion, it really wasn't about that," said Common Council President Tim Scott. "It was about zoning and sometimes that just got lost."
For instance, South Bend's mayor issued the veto that said 'no way' to plans to put the pregnancy help center next door to the abortion facility site, but today he had no problem with the idea of doing the same thing across the street.
"From the beginning the big question was, if there's some way, any way that the Women's Care Center could meet their mission from a different site, one that was less controversial and didn't have the same zoning problems. It sounds like they've been able to identify such a site, and that's certainly something that we support," Buttgieg said.
The Women's Care Center is under contract to buy a new site that lies right across the street from the abortion clinic.
The property has long housed a cat boarding house (The Catnap Inn) and already has the zoning designation needed to ensure a smooth transition.
By contrast, the original site had a long history of residential use and required a zoning change. South Bend Common Council President Tim Scott voted no, twice. "My thing is, we want new healthy businesses developed on Lincolnway, but we also have very good residential areas that need support."
A spokesperson for Texas-based Whole Woman's Health told NewsCenter 16 that the move would not change the company's plans to bring an abortion clinic to South Bend, but she added, "We are disappointed with the persistence of an unlicensed provider that are there to dissuade and change patients who may be coming to receive our services."
Clinical Services Director Sharon Lau went on to say that that Whole Woman's Health does business by Women's Care Center properties in Peoria and Baltimore and "our experience really is that they have used deceptive action as part of their regular practices to try to prevent women from obtaining abortion care. We hear, unfortunately, about those situations every day, and I think just having them in that close of proximity is, their purpose is to try to confuse women and trick them into coming someplace that they didn't mean to go."