Officials find body of teen who went missing in Lake Michigan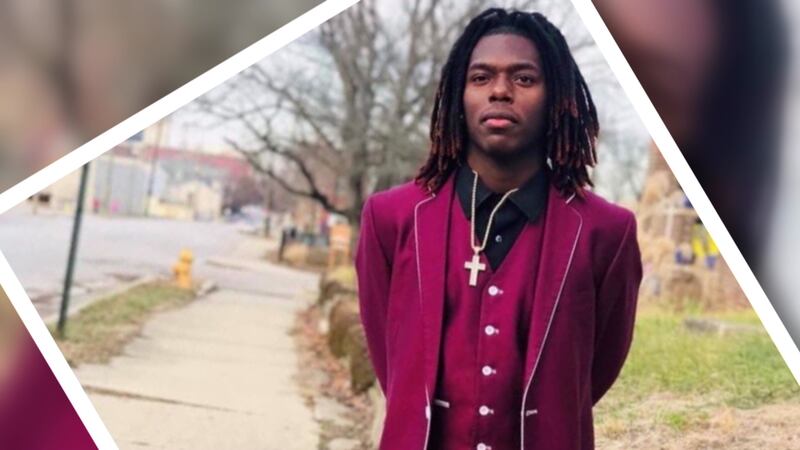 Published: Jul. 11, 2019 at 3:09 PM EDT
Officials have found the body of a South Bend teen who went missing Saturday while swimming in Lake Michigan.
Seventeen-year-old Ra-Hem Mason, a Washington High School student, went missing at Washington Park in Michigan City at around 7 p.m. A witness says he went underwater and did not resurface.
His mother, Yolanda, had been continuously praying for her son's return.
"Earlier this morning, me and a couple of other members of my family like my daughters and my sons were praying that God would send my son home today, and He did just that," Yolanda Mason said.
Michigan City firefighters arrived to search the water Saturday, but high waves and currents prevented a search by divers. The U.S. Coast Guard searched by boat and by air.
Mason's body was found in Berrien County. A civilian walking the beach in Chikaming Township reportedly came across the body around 12:40 p.m. Thursday, and Indiana Department of Natural Resources officials positively identified Mason.
His mother is now remembering one of the lights of her life.
"Ra-Hem Lamar Mason is the funniest, [most] joyous kid you will ever want to meet," Yolanda Mason said. "He's well respected. He respects his peers."
The official cause of death is believed to be an accidental drowning, but the Berrien County Medical Examiner's Office will make that official determination.
"My son is not floating in that water anymore," Yolanda Mason said. " I know he's not being tossed to and fro anymore. I know that he's on his way here."
Now, Yolanda Mason and her other children are preparing to say their final goodbye.
"I have that sense of relief," Yolanda Mason said. "I know my family. We're a strong-knitted family, and it's all because of the grace of God."
As waves continued to be strong on the lake Thursday, Yolanda Mason did not want any other parent to be in her position.
"Just watch your babies," she said. "Grown people, watch yourselves. Don't go out there when it's crazy. Don't think because the water's doing all this and waving slightly that it's OK, because it can happen in a split second."
If she could say one more thing to Ra-Hem?
"I miss my baby," Yolanda Mason said. "I wish he was here with us, but he's not. What I wanted to say was if I could say anything and if he could hear me, I would say, 'I love you. We all love you. You will be greatly missed.'"
she believes there should have been more warning signs about dangerous conditions at the beach, and she hopes more is done in the future to prevent deaths.