Notre Dame students hold pro-life prayer service in response to Laetare Medal controversy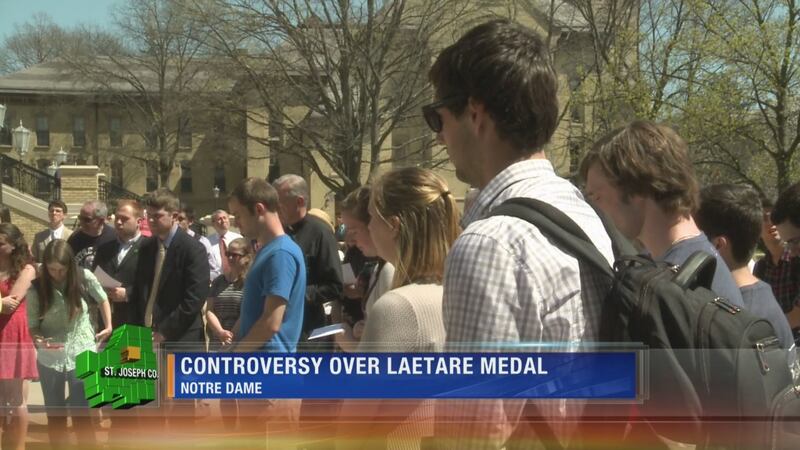 Published: Apr. 17, 2016 at 9:05 AM EDT
A group of Notre Dame students set to graduate say they may not even don the cap and gown if the school continues plans to honor two politicians this spring.
Notre Dame announced that former Speaker of the House John Boehner and Vice-President Joe Biden will be awarded the Laetare Medal.
Students argued that although both men are Catholic, they don't have a strong record of supporting pro-life legislation.
In an afternoon of prayer and songs near the grotto, the students say they think the university should honor more deserving candidates.
Notre Dame senior Tom Bradley said, "I don't think it makes sense to honor politicians for being politicians, but divorce that from the actual things they've done in office."
Fellow Notre Dame student Hailey Vrdolyak said, "The purpose is to give it to someone who's been a faithful Catholic and has served the church in public life. And I don't believe that either of these two have done that exceptionally well."
Notre Dame leaders say the award is not an endorsement of either man's political beliefs, but is a celebration of their ability to compromise and work together in DC.
The Laetare Medal is to be awarded at the university's May 15 commencement ceremony.
Past recipients of the medal include John F. Kennedy, actor Martin Sheen and Catholic worker founder Dorothy Day.