Mom speaks out after losing son to carbon monoxide poisoning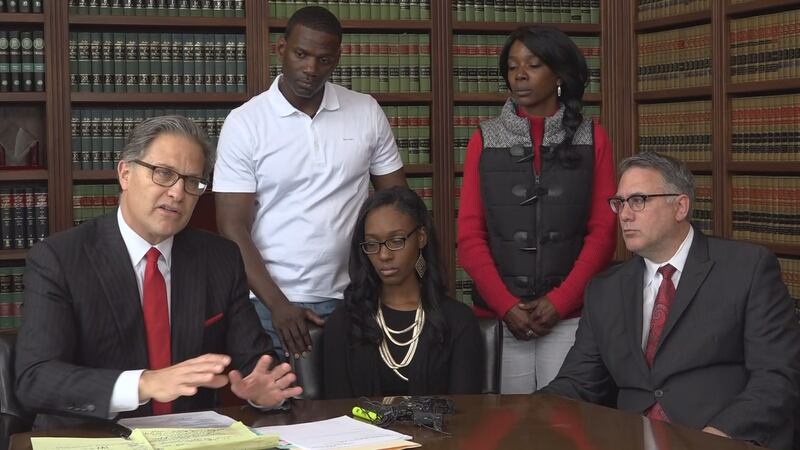 Published: May. 19, 2017 at 6:44 AM EDT
The mother who
spoke out Friday afternoon at a news conference in South Bend.
Thirteen-year-old Bryan Douglas-Watts died on April 1 when he was overcome by carbon monoxide in the pool area of the Niles Quality Inn.
Eleven others were hospitalized following the incident.
Attorney Ven Johnson recently filed a lawsuit on behalf of Bryan's family and five other victims.
"We want everybody to realize how scary this is and how important this is so that we can get legislation, we would hope on a federal level," Johnson said. "I don't think it should be just a state to state level."
Parent company Choice Hotels International and franchise owner Jayesh Patel are named in the lawsuit.
Attorneys say they plan on suing Patel for $75,000 to compensate the victims. They also hope to shine light on the dangers of carbon monoxide.
"I think the thing that hurt most is that my previous job that I had before the one I have now is that I traveled, and so with me traveling, I did stay at hotels, and Bryan and his sister loved being in the swimming pool, and that he can't do what he loved to do, which was swimming," said Bryan's mom, Paula Watts.
Watts thanks everyone who has been supporting her through this devastating loss.
"They keep giving me something to fight for on behalf of Bryan because what I know Bryan would want to do if it was one of his friends," she said.
Watts said her son aspired to be a football player and his smile was his charm.
Attorneys hope to have this case starting through the court system by late summer.