Never Again: Walorski calls for federal school bus study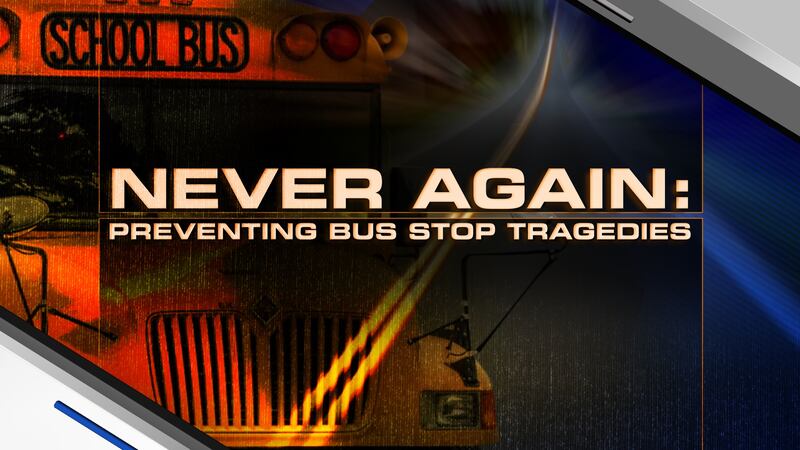 Published: Apr. 11, 2019 at 4:35 PM EDT
As Hoosier lawmakers work on the final draft of a school bus safety bill, a member of the United States Congress is pushing for a national campaign.
Indiana 2nd District Congresswoman Jackie Walorski just filed a bill before Congress asking the U.S. Department of Transportation to conduct a review.
"This truly is something that is going to take a local, state and federal movement to correct what is just a really bad scenario," Walorski said.
Called the Stop for School Buses Act, the nationwide review will, in part:
- Compile illegal passing laws in all states
- Review existing public safety measures and programs
- Issue recommendations on best practices for preventing illegal passing
- Evaluate the effectiveness of various technologies
- Review driver education materials in all states
- Create and execute a public safety message campaign
It's a campaign that Brittany and Shane Ingle want to share in memory of their three children that were killed at a Fulton County bus stop last year.
"Never. Again. To know that we are going to be helping other people from going through our pain is amazing," Brittany Ingle said. "We're six months in, and it doesn't get better. In fact, I think it gets harder sometimes."
Walorski met with the family before seeing firsthand what bus safety technology improvements are being used at Rochester Community School Corporation.
"What they've chosen to do with it at the national level will cease and desist tragedy coming to a lot of other families," Walorski said.
When the two-year study concludes, Walorski says lawmakers will decide what legislation can be drafted to increase safety.
Tricia Sloma has been following the legislative process and been in contact with the Ingles since the tragedy. These are the other installments in her series "Never Again: Preventing bus stop tragedies."