Never Again: Rochester school buses to be equipped with stop arm cameras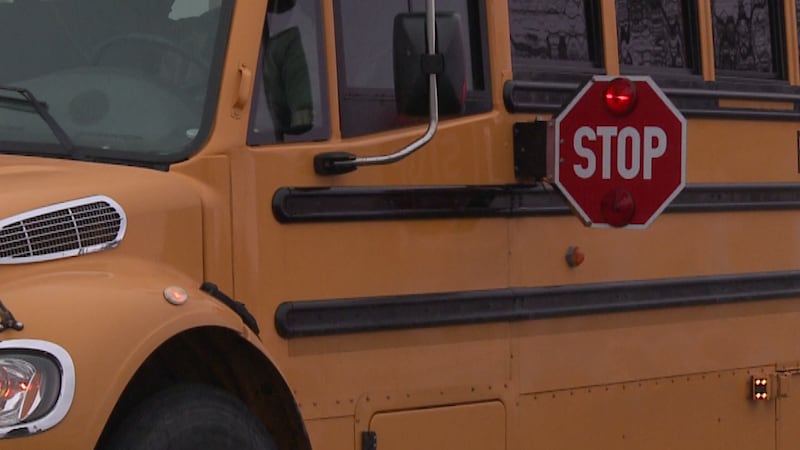 Published: Jan. 21, 2019 at 7:23 PM EST
At Monday night's Rochester Community Schools Board of Education meeting, school leaders will take a moment to say "Thank you!" to members of the community who stepped up in the name of bus safety.
They donated money for the school to install stop arm cameras on their fleet of buses.
"Our drivers have a lot of responsibility," Superintendent Jana Vance said. "They're carrying our most precious cargo."
Rochester school buses share the same roads with nearby Tippecanoe Valley, a school district that experienced a horrible tragedy when a driver ran a bus stop arm,
. It's a community still trying to heal.
"With that, you don't want it to be in vain," Vance said. "We're going to step up and do what we can to ensure that it doesn't happen again."
The community stepped up to donate funds to start outfitting Rochester buses with stop arm cameras.
The multiview cameras engage and record when the stop arm is out. The images are clear enough to see license plates, the make and model of the car and, in many instances, the driver.
"It takes more than just a plate number to present to a prosecuting attorney to file charges, so we need all the information we can gather," explained Robert "Skeeter" Daugherty, Rochester school resource officer.
The technology comes with a cost. The breakdown for each bus? $2,400.
With 18 buses in their fleet, the costs will add up. The plan is to upgrade each bus, one at a time, while raising money for the rest.
Local trucking company GlenDi donated the money for the first bus and challenged other businesses to do the same. Woodlawn Hospital in Rochester donated $10,000.
"To me, this is right up there with drunk driving. When you pass a stop arm, we're putting kids' lives at stake here," Woodlawn CEO John Alley said. "Protect them. If someone violates that, they need to pay the price."
"What we're hoping, with your help, that people realize when they pass a bus they are being recorded," Rochester Community School Board President Tom Schwenk said. "We will identify them and they will be fined."
The message to drivers is clear.
"Pay attention. Get your heads out of your phones. Don't be texting and driving. Don't be talking on your cellphone and driving. You know what routes these buses are on. You know what times they're out. Pay attention and just be real attentive to these buses," Daugherty said.
After all, they'll be watching you.
Tricia Sloma has been following the progression of legislation and other action taken by members of the community to help improve school bus and bus stop safety since the tragic crash in late October. You can read and view more installments of her Never Again series here:
If you are interested in donating to the Rochester Community Schools' bus stop arm camera fund, contact Ms. Vance at 574-223-2159.