Michigan man: Camera captured image of floating angel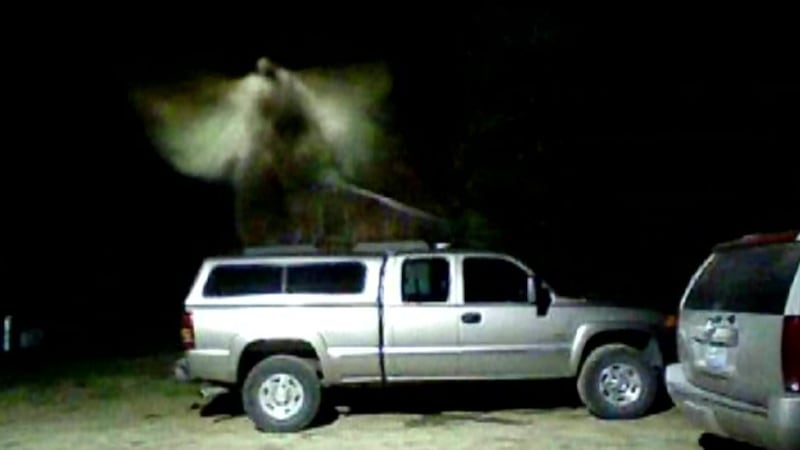 Published: May. 11, 2018 at 12:22 PM EDT
Do you believe in miracles?
A group of people in northern Michigan believe they have come across one.
On Wednesday, a motion sensor camera in East Jordan captured what some say is the image of an angel floating in the air.
Depending on your interpretation, you can see what looks like a head and wings.
But others aren't so sure. The owner of a camera store says it looks more like a moth
Whether the image was a sign from heaven or an optical illusion, the people who found it say they feel like their prayers have been answered.
"I said, 'That's an angel!' And I was just blown away, I couldn't wait to send it to my wife and send it to Deneille. And I said, 'I got an angel, and my camera took a picture of an angel,'" Glen Thorman explains.
"It was really clear to me the minute I looked at the photo," said Pastor Deneille Moes. "I just kind of freaked out a bit. I went like, 'Whoa! That's an angel!' And I texted him back, 'That's an angel.' There wasn't any doubt in my mind that we were looking at something supernatural."
"It is definitely moth-shaped in the first photo," photography studio owner Joe Clark said. "You can kind of clearly see what looks, or could be interpreted as, wings and a head. But at the same time, since it's not clearly in focus and since it is what it is, there may be room for interpretation."