UPDATE: Police ID victim in apparent Mishawaka murder; suspect in custody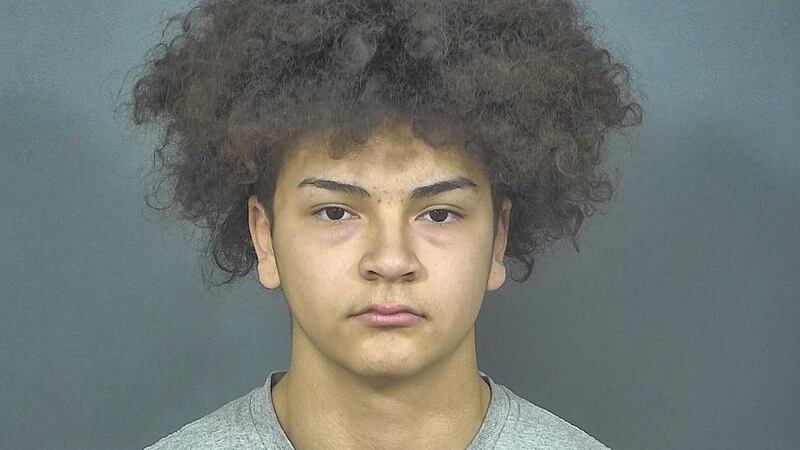 Published: Dec. 9, 2018 at 11:19 AM EST
The St. Joseph County Metro Homicide Unit is investigating an apparent murder at Battell and Division streets in Mishawaka Sunday.
Shortly after 3 p.m., Metro Homicide confirmed the alleged victim is 17-year-old Breana Rouhselang, a junior at Mishawaka High School. The victim's stepmother told NewsCenter 16 that Rouhselang was 6 months pregnant.
Rouhselang lived with her mother about a block away from where her body was discovered. Her body was pulled from a dumpster behind Pasquale Rulli's Restaurant.
Metro Homicide identified 16-year-old Aaron Trejo as a suspect and said he is in custody. The Mishawaka football player is being held on a preliminary murder charge.
At Sunday afternoon's press conference, officials said Trejo would be charged as an adult Monday morning.
Rouhselang was a cheerleader and softball player at Mishawaka. Her family reported her missing just hours before her body was discovered.
When police arrived at the 400 block of Battell Street around 4:30 a.m. Sunday, they found evidence of a violent crime before ultimately discovering Rouhselang's body in the dumpster.
Shortly after finding her body, police interviewed Trejo and took him into custody on the preliminary murder charge.
Investigators said at a press conference they believe Rouhselang and Trejo knew each other from the football team, but police did not elaborate on their connection to one another.
"The thing is that most of us are fathers, and any senseless death is very upsetting, but when you're talking about young people, it's more so," St. Joseph County Deputy Prosecutor Chris Fronk said. "Victims', suspects' families, those are the kind of people we keep our focus on, because they didn't choose this."
Mishawaka High School released the following statement shortly after 4 p.m. Sunday:
"The Mishawaka High School family suffered a terrible tragedy today. School administrators are working with authorities in the investigation of the death of 17-year-old Breana Rouhselang. Our thoughts and prayers are with the family members and friends who have been affected by this great loss. Our focus now is to offer all of the support possible to our staff and students. There will be grief counselors available at Mishawaka High School first thing in the morning, and throughout the day. School will be open, and we believe it is best for all students to come and be around those who care for them."