Metro Homicide investigates after a pregnant woman is killed in Elkhart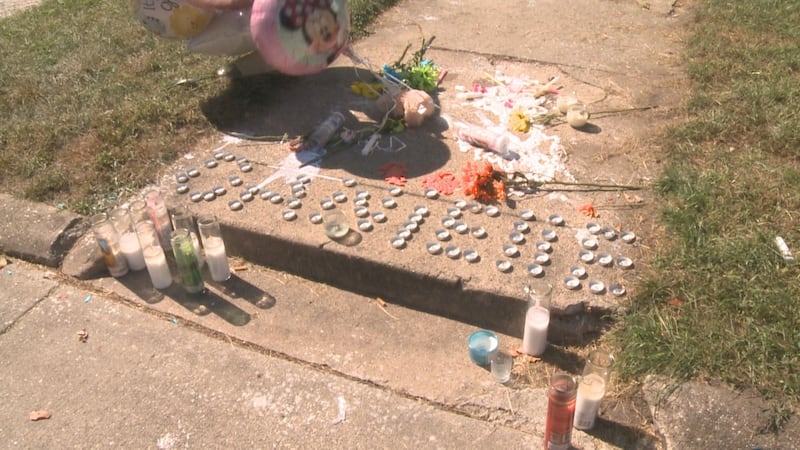 Published: Sep. 17, 2018 at 6:18 PM EDT
Elkhart County Metro Homicide continues to investigate after a woman seven months pregnant was shot and killed over the weekend.
"People just aren't valuing life," said Todd Miller, who lives in the neighborhood where the shooting happened. "Pull out a gun and shoot quick and worry about whatever happens later, it's not good. Not good for our society."
Candles line the entrance to the home where 34-year-old Danielle Robinson was shot multiple times on Saturday night.
It happened around 11 p.m. along the 1500 block of Morton Ave. and though paramedics immediately tended to Robinson, she was later pronounced dead at the scene.
She was a mother of six and was seven months pregnant.
"I hope they catch him," said Miller. "They need to, you know, you can't do that."
There are no suspects in custody at this time, though Elkhart County Metro Homicide Commander Mark Daggy says they are searching for a black male.
"We'll pinpoint it down as to a better suspect," said Commander Daggy. "What we need really right now is for people in this community to come forward. We are asking for their help if they know something."
Miller has lived in his home for over 50 years and feels the area has become more dangerous for him and his daughter.
"I want her to be safe. That's the main thing," he said. "It's all about her and if I don't feel that she's safe out here in these streets, I'm going to get out of here."
Anyone with information is asked to contact Elkhart County Metro Homicide at 574-295-2821 and can remain anonymous.