Men's facial hair transplants increasing in popularity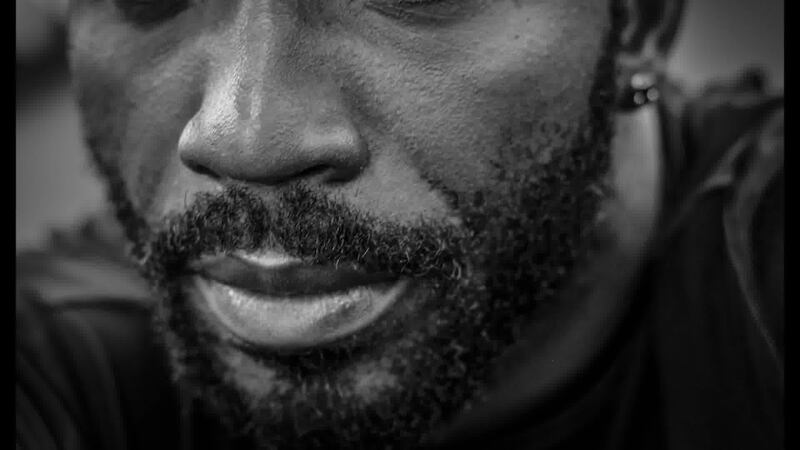 Published: Dec. 7, 2017 at 4:54 PM EST
The hipster beard has gone mainstream, but not all men have the hair to get there. This man, who asked to be called Justin, wanted a full goatee, but, as he puts it, there wasn't a lot of growth going on.
"I just wanted a more distinguished look," he said. "I've always wanted to be able to grow like a full beard."
Dr. Ken Williams of Irvine Institute of Medicine and Cosmetic Surgery has noticed an increase in the number of people like Justin asking for more hair on their faces.
"We take that hair from the back of the occipital region of the scalp," said Dr. Williams. "We take that hair, and we transplant it and individually insert it into the face where hair follicles are lacking."
It can take a couple of hours to most of the day, depending on how many hairs are transplanted. The hairs fall out in two to three weeks, but grow back in about three months.
The success rate is about the same as that of hair transplantation on the head.
Justin has spent about $20 thousand on three procedures, but he's pleased.
"It's just fuller," he said. "It's just fuller, thicker, which is exactly what I was going for."
Dr. Williams says facial hair transplantation can work for almost anybody from men who want full beards for religious reasons, to men with scars, to transgenders.
"It doesn't matter what gender they are, which orientation they are, the color of their hair, the color of their skin," he said. "This is something that can be done for anybody who wants facial hair."
However, most guys don't seem to be going for the lumberjack look. a search for the most requested beard turned up Brad Pitt.
RESEARCH SUMMARY
FACIAL HAIR TRANSPLANTS FOR MEN
REPORT #2481
BACKGROUND: Facial hair transplanting is becoming more popular in today's society. A beard transplant is where surgeons transplant beard hair to the scalp or a method where a surgeon reconstructs a new beard or enhances a beard. The surgeons can transplant beard to the areas of the face as needed depending on the situation. The surgeon typically removes hair from the donor zone, an area in the back of the scalp because it is typically resistant to hair loss and can withstand the transplant. Nevertheless, some people may not have enough hair in the donor zone and surgeons may have to derive hair from the arms, legs, and chest as an alternative. Furthermore, the beard transplant may work on patients with male pattern hair loss (MPH) but not with another type of alopecia. For instance, patients with alopecia universalis would not be eligible for hair transplant because this condition involves individuals with no hair on their bodies.
(Source:
)
THE STUDY: A study followed thirty-five male subjects for three years that suffered from androgenic alopecia. Their body and beard hair were extracted using the follicular method and were transplanted in different locations on the scalp. The follicular method is when the individual follicular units are extracted without excision and suturing which allow body and beard hair to be additional donor hair. Nevertheless, the patient's ability to accept different donor source was highest when the beard and body donor's hair is mixed with the scalp donor hair. However, the body and beard donor hair tends to be different than the scalp donor hair. Follow-up occurred at various intervals from six months to two years. The results found that there was no change in the color, curl, or caliber of the transplanted hair and that they maintained the same characteristics as in their original location.
(Source:
)
MALE PATTERN BALDNESS: More than 50 percent of all men over the age of 50 will be affected by male pattern baldness according to the U.S. National Library of Medicine (NLM). Male pattern baldness is caused by various factors such as genetics or family history of baldness. Male baldness is associated with male sex hormones called androgens which help regulate hair growth. Each follicle has a growth cycle, but with male pattern baldness, the growth cycle begins to weaken, and the hair follicles shrink, producing weaker and finer hair. Eventually, the growth cycle ends, and the hair stops growing. Male pattern baldness begins at the temples or the crown of the head. Some men will get a single bald spot, or their hairlines will recede to form an "M" shape, and in some cases, their hairline will recede until all or most of the hair disappears. Although inherited male pattern baldness has no side effects, sometimes baldness can be the symptoms of a serious cause. For instance, male pattern baldness can be the symptom of certain cancer, medications, thyroid conditions, etc. However, this usually accompanies a rash, redness, hair breakage, and peeling of the scalp. A skin biopsy and a blood test can help diagnose disorders responsible for the hair loss.
(Source:
)