Man dies after being struck by lightning in Marshall County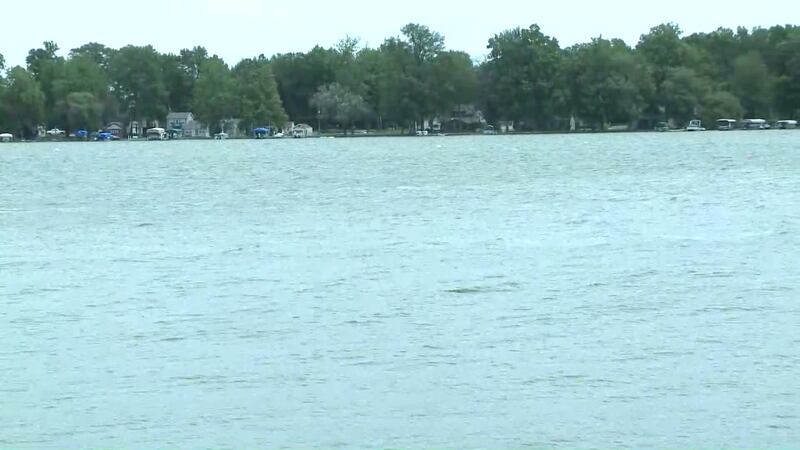 Published: Jul. 22, 2019 at 7:48 AM EDT
A 65-year-old man has died after being struck by lightning at the Lake of the Woods in Marshall County.
"Our thoughts go out to that family, it's never an easy situation. It's just unfortunate, the whole thing," said Michael Lewis, a meteorologist with the National Weather Service in North Webster.
Richard Eberhardt and a friend were on a pontoon on Lake of the Woods when a storm came in Saturday.
"I felt sorry for the whole situation, because no one wants anyone to be hurt in a time when you're playing and socializing with friends and neighbors," said Steve Reed, who lives on Lake of the Woods. "He was just in the right place at the wrong time"
As they were trying to get to shore, there were several strikes of lightning in the area. One of the lightning bolts struck Eberhardt, causing him to collapse in cardiac arrest. His friend was not injured.
Lutheran EMS along with Bremen Fire Department responded.
CPR was initially given, but attempts to revive Eberhardt were unsuccessful. He was pronounced dead at the scene.
Lewis says when a storm is coming in, it's possible to get struck by lightning even before the bulk of the storm arrives.
"Lightning can form anywhere in a thunderstorm, and it forms throughout the top of those clouds, it can form at the base of those clouds. It can strike from miles and miles away from the biggest core of the storm," he said.
It's important to stay weather-aware out on the lakes. Thunder means there is danger near if you're out on the water.
"For us, if you can hear it, you really need to take shelter. We have a phrase that we use, 'When thunder roars, go indoors.'"
Marshall County Coroner John Grolich and Chief Deputy Coroner Les Trump were assisted by the Marshall County Sheriff's Department, Bremen Fire and Lutheran EMS.
The Marshall County Coroner and the Marshall County Sheriff's Department are investigating.