Long-standing Plymouth movie theater at risk of closing gates for good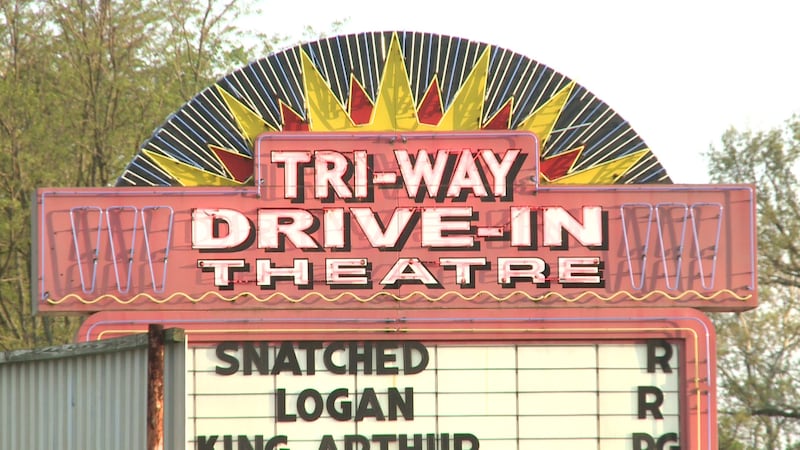 Published: May. 13, 2017 at 11:47 PM EDT
There are plenty of ways to catch a movie now a day, but in Plymouth, some would argue the best way is Tri-Way.
Tri-Way Drive-In Theater has been around since 1953. It's just one of a few places you can still catch a new flick in a classic way.
"It's a very relaxed atmosphere you can come out here, set your lawn chairs in front of your vehicle," says owner David Kinney
McKenzie Leed says she's been coming since she was just five years old.
"This is always what you're looking forward to in the summer… it's everything to us."
The long-standing Plymouth movie theater is at risk of closing their gates for good.
"There were quite a few drive in South Bend there were quite a few drive in's in Elkhart and the surrounding community and now we're basically down to just a few that are left in Indiana so I'm hoping that those communities will come down and support us," says Kinney.
Kinney was forced to make the switch from film to digital projectors in 2015…
"We didn't have a choice they weren't going to make anymore 35mm film it was only for select movies so it was a question of staying open or closing the gates and being done with it."
The change didn't come cheap. Four projects for all four of their screens ran them $300,000. Now they have 2.5 more years to come up with the remaining $150,000 they still owe.
"Since we're only open 6 months out of the year it's touch and go since you have no revenue," says Kinney.
Grab a drink, some popcorn and eat to your heart's desire if you want to support the drive-in. Tri-Way says most of their money comes from food verse simply just buying a ticket, where over half of the money goes right back to the movie companies.
As an additional incentive, starting next weekend, Tri-Way will have early-bird admission. If you drive in before 8 p.m. tickets will be a dollar off the admission price— $8 for adults and $5 dollars for kids 4 years old to 11 years old.