Gas leak victim identified as 78-year-old Anna Bacchiocci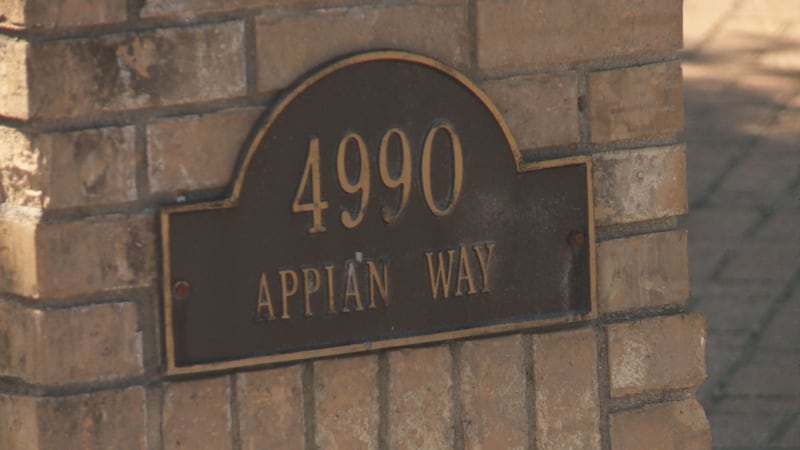 Published: Aug. 8, 2016 at 3:44 PM EDT
When you part with someone, "see you later." is a common phrase used. It doesn't specify when or where, but it mean you'll meet again soon. But sometimes it can be crushing to find out you can't meet them again.
"I was busy and I said "I will have time in a week or so." which was supposed to be this coming week now. " Erika Dibiase said.
That was the last conversation Dibiase had with Anna Bacchiocci. Dibiase lived two houses down from Bacchiocci and has known the woman and her family since 1979. Their kids grew up together and they've been neighbors ever since they met.
"We built a friendship and our children are all in the same ages. They went in each other's classes. We had a close relationship for quite a while." Dibiase said.
She was expecting to meet up with Bacchiocci some time in the next week, but those plans were cut short on Sunday evening.
"I couldn't believe it!" Dibiase said. "Police cars all over and several ambulances and also fire engines. All kinds of equipment and so I didn't know what to think!"
All of these emergency vehicles were responding to a call that came in after Bacchiocci's son and daughter-in-law found her dead inside her house at 4990 Appain way in Berrien Springs. They called police out, who searched the home and found Bacchiocci's dog also dead. This tipped them off that there might be gas involved.
After being in the house, Bacchiocci's son, daughter-in-law, two officers and two firefighters all had to be treated for carbon monoxide exposure and decontaminated. Thankfully, they all ended up all right and were able to go home.
But they stayed, waiting and trying to figure out what it is that caused their family and neighbor to die. The crews checked out the inside of the house and discovered nothing inside was the cause of the leak. Right now, police are looking into the possibility she might have left her car running in the garage, which would have let carbon monoxide into the house.
The community does want their answer for what happened, but more than that they want just a little more time with the woman they all loved.
"I'm just sorry that I did not spend more time with her." Dibiase said. "That's always the sad thing."