Former Benton Harbor police officer sent to trial for allegedly running over suspect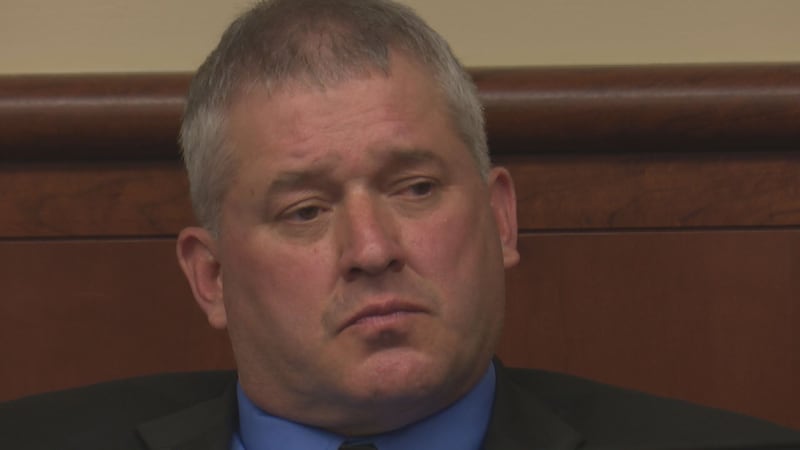 Published: Jul. 26, 2018 at 6:07 PM EDT
A case involving a former Benton Harbor police officer is headed to trial.
Steven Johnson is accused of running over a suspect with his police cruiser during a chase.
Michigan State Police conducted the investigation of the incident and charged Johnson with assault with a dangerous weapon, a four-year felony.
However, a judge denied that charge during a preliminary examination on Thursday.
Johnson will instead go to trial facing a charge of assault with intent to do great bodily harm.
"I feel very confident about today," said Johnson's defense attorney, Marc Curtis. "I think that the judge saw what he believed was a collision between the officer and the suspect, but this is the preliminary examination."
"I'm not exceptionally happy, but I am thankful it wasn't dismissed altogether," said Reverend Maurice McAfee, who's been a friend of Glover's family for almost 15 years.
During the preliminary hearing, witnesses testified and evidence was presented before a judge in order to determine if the case against former Benton Harbor police officer Steven Johnson should go to trial.
Ron Glover Jr. was running from police after they attempted to question him for riding a bike without a head light, which is in violation of a city ordinance.
During the pursuit, Johnson hit Glover with his police cruiser. Glover was taken to the hospital and later released.
Among the evidence shown during the trial, was this dash cam video from Johnson's police cruiser.
"Watching the video, it's just hard to imagine that that's an accident with no intent," said Reverend McAfee.
"The video doesn't show what the officer's perceiving or doing at that point in time," argued Curtis. "It's one focal point, one vision and that doesn't show everything that takes place."
"Think about what it's like when they drive a car," Curtis added. "When they round a corner and something's there that they didn't see and how long it takes them to take their foot off the gas and put it on the brake."
Reverend McAfee says the bottom line is that this incident was unjustified.
"Ron admitted his faults in what happened, and so we just would hope that they would admit, or the officer would admit, that he made a bad decision," said McAfee. "I think we can grow from this, I think we can learn from this, but I think as well as Ron has to be responsible, they have to be responsible."
Ron Glover Jr. is serving one year for resisting and obstructing a police officer and possession of marijuana with intent to deliver stemming from this incident.
Marc Curtis, Johnson's defense attorney, says the trial is set for October; though the exact date is yet to be set.