Finding Common Ground: Police and the community talk it out - Part 3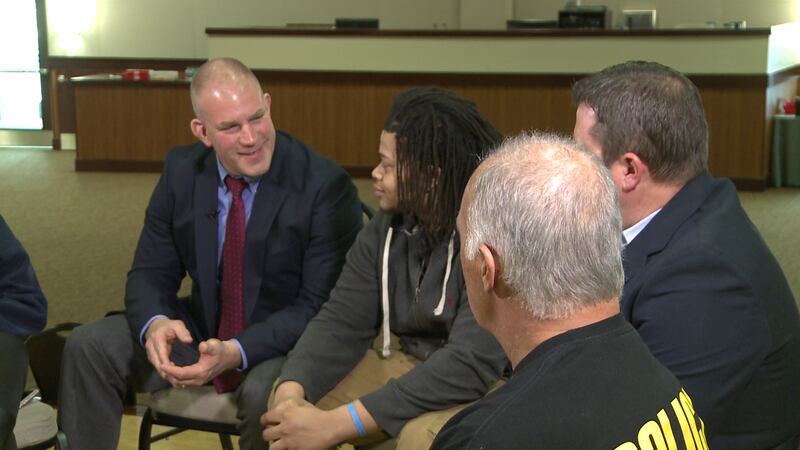 Published: May. 3, 2018 at 7:04 PM EDT
Tonight, we're searching for answers on how to bridge the gap and strengthen trust between law enforcement and the community.
NewsCenter 16's Joshua Short takes you closer to the solutions through his special report, Finding Common Ground.
If you were given a test on finding common ground between police and the residents they serve, passing could be tough. Especially because there's no simple answer sheet. But like many tests, there are many possible answers.
"We want to start having cookouts," said Captain Tim Lancaster of the South Bend Police Department.
He says this is one way to show the community they are more involved and to strengthen the trust between those on the force and those in the community.
"Things like that are real successful, especially in the neighborhoods with the high violent crime…that's important," he added.
"Y'all are not bad guys," said Dejaa Glenn, referring to police and members of law enforcement. "I want this to expand more than South Bend; I want us to go worldwide," she added, hoping conversations like this continue beyond just Michiana.
One of the voices in this conversation was Loria Perez, and this week is particularly poignant for her as it marks one year since her son was murdered. She's working to turn her loss into positive change so that no other mother goes through what she has.
And for any other mother, parent or person watching or reading, we hope this conversation ignites your effort in bridging a widening gap and finding that common ground.
Click on the attached video to see the entire third part of this story.
The previous installments in this series can be found in the links below.