UPDATE: Fetal remains found on property of former South Bend abortion doctor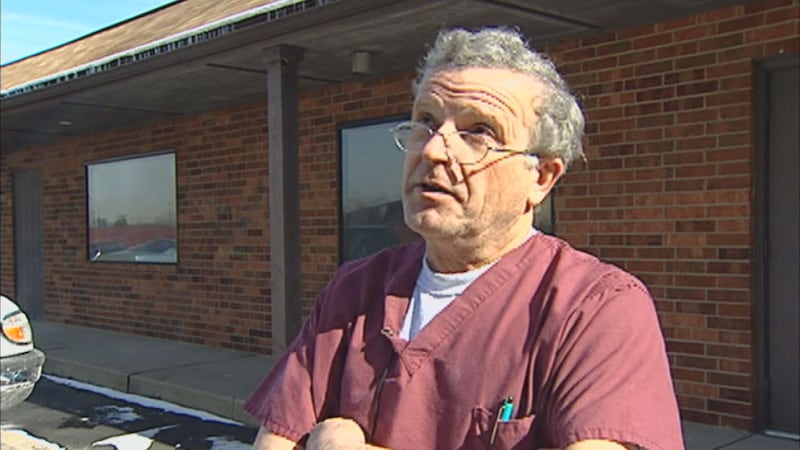 Published: Sep. 13, 2019 at 9:25 PM EDT
Police say over 2,000 medically preserved fetal remains were found on the property of Ulrich George Klopfer, a late abortion doctor who used to operate a South Bend clinic.
Klopfer died on Sept. 3.
On Sept. 12, the Will County (Illinois) Coroner's Office received a call from an attorney representing his family. They reported finding fetal remains among Klopfer's personal property and requested proper removal.
Will County sheriff's detectives, crime scene investigators and representatives from the coroner's office went to the address and were directed to an area of the property where 2,246 medically preserved fetal remains were located.
"Indiana recently passed a law that fetal remains need to be given proper burial or cremated," said Jackie Appleman Executive Director with Saint Joseph County Right to Life.
Right to Life say they will work with authorities to ensure the remains are given the proper burial.
The coroner's office took possession of the remains.
There is no evidence that any medical procedures were conducted at the property, according to the sheriff's office, and the family is cooperating fully with the investigation.
Back in 2015, the Indiana Medical Licensing Board suspended Klopfer's medical license.
Klopfer performed abortions at the Women's Pavillion in South Bend and at clinics in Fort Wayne and Gary.
In a statement, Whole Woman's Health Alliance, a local abortion provider, said: "All of us at Whole Woman's Health Alliance are shocked by yesterday's news. We join the community seeking more information and awaiting the results of the investigation...Whole Woman's Health of South Bend is proud to serve the community with high-quality abortion care services that respect the dignity of women and families. We adhere to the highest healthcare standards and we treat our patients with compassion and respect when they need it most."
Also in a statement, U.S. Representative Jackie Walorski said: "Every human life is precious, and every woman and baby deserves care and respect. This tragic case shows why abortion providers must be held to strict guidelines and face rigorous oversight. I will be looking into federal legislation to ensure the remains of aborted babies are always treated with dignity, including in the case of chemical abortions."
Appleman said it was shocking to hear the news that these remains were found.
"Thousands of women are impacted by what Klopfer did to them...He has their children in his garage and so I want to offer a note of hope and healing," Appleman said.
Stay with 16 News Now on this breaking story.