Drastic Indiana Toll Road rate hike begins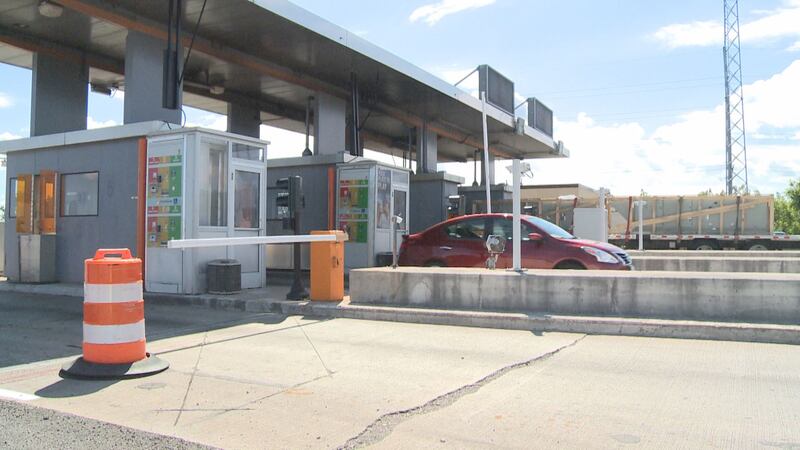 Published: May. 30, 2017 at 5:52 PM EDT
Keep your eyes on the road --- and on your E-ZPass account: A toll road rate hike began Thursday. "It's going to be sticker shock when it happens, no doubt about it," said Ind. Sen. David Niezgodski, (D) South Bend.
For more than a decade, the ordinary commuter has been shielded from annual rate hikes that went along with the privatization of the Indiana Toll Road.
That protection abruptly ended on Thursday, June 1st.
The result is a 126 percent rate hike for passenger cars and motorcycles that pay tolls electronically and travel all the way from one end of the toll road to the other.
"I commute at least five to six days a week from Sturgis, Michigan, all the way here to Granger. I'm a manager of a retail store in the area," said 'Robin.'
When asked if she would continue to travel the toll road in light of a doubling of rates she replied, "That's a good question. I'm really not sure I'd have to actually figure out what that's going to cost me."
Robin and other commuters we talked to didn't know about the rate freeze that kept the cost of a trip down the entire length of the toll road to just $4.65. Robin was surprised to hear that the same trip would cost $10.52 on Thursday.
"Why is this happening? Why am I being charged this much? "What is the reason for it," asked Robin.
There has been some debate over just whose best interests were being served by the freeze. "It did some favors for the people who enacted it," said Ind. Rep. Scott Pelath, (D) Michigan City. "It kicked the can down the road past a few elections."
"Now the money for paying the subsidy has worn off," added Ind. Rep. Ryan Dvorak, (D) South Bend. "The true cost of the toll increases are going to be borne by everybody."
Essentially, the commuter in question will get hit with more than a decades' worth of rate hikes in one fell swoop.
"If we would have just phased those in or provided greater information along the way, people probably would have been able to tolerate it more so than they're probably going to do now," said Ind. Sen. David Niezgodski, (D) South Bend.
The June hike in rates will be followed by another on July 1st. That's when the toll road traditionally raises rates and that hasn't changed.
On July 1st, the passenger car from end to end will go from $10.52 to $10.75…up another 23 cents.