$30 million grain elevator to open Thursday near Milford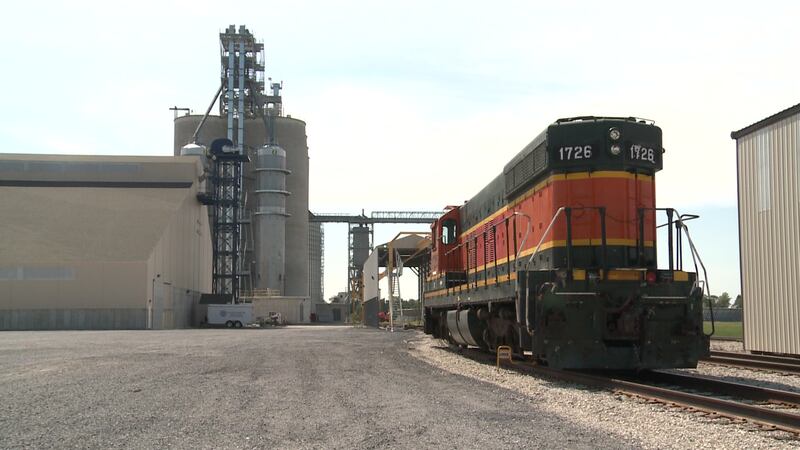 Published: Sep. 7, 2016 at 5:44 PM EDT
It could be a 'grain changer' for area farmers.
A new state of the art grain elevator will open Thursday in Kosciusko County.
The TruHorizons project carried a price tag of $30 million.
"Typically this area was more for the local ethanol plants and local feed mills and what not," said Leland Hartstack, General Manager of the TruHorizons facility in Milford.
Not anymore. The new facility is specifically designed to put grain markets all around the globe within reach of area farmers.
"It's going to allow them to be able to come and take their grain to a rail loading facility that can get grain to the southeastern United States to the poultry and the pork industry or down to the gulf of Mexico where they can be loaded on a ship and go all over the world," said Hartstack. "Being able to let these farmers know, hey some of your grain might be feeding a family in Japan Is pretty interesting."
The new elevator has a storage capacity of 4.3 million bushels.
It also has state of the art equipment that can quickly unload trucks and load rail cars.
The TruHorizons facility also has access to, not one, but two major rail lines: The CSX and Norfolk Southern lines.
TruHorizons has a time lapse video that shows how workers spent four and a half days working around the clock on 12 hour shifts, continuously pouring concrete until eight skyscraping silos, each 130 feet tall had formed in a field near Milford.
TruHorizons officials hope that their ability to access more markets will bring more value to area grains that will result in higher prices being paid to farmers.
The TruHorizons facility is located near the intersection of State Roads 6 and 15, in northern Kosciusko County, a couple of miles from Milford.