Investigation underway after 2 found dead, 1 in critical condition in Elkhart
Published: Nov. 20, 2023 at 4:00 PM EST
ELKHART, Ind. (WNDU) - A police investigation is underway after a wellness check led to the discovery of two dead men and a woman in critical condition in Elkhart on Monday.
According to the Elkhart Police Department, authorities were called to a residence in the 1600 block of W. Franklin Street for a wellness check due to packages piling up outside the door around 11:43 a.m. Police say they forced entry into the home and discovered two dead men and an unconscious woman.
The woman was transported to the hospital for treatment, where she remains in critical condition. At this time, the cause of death for the two men is unknown.
The Elkhart County Homicide Unit was activated per protocol and is handling the investigation. The police say there is no immediate threat to the public.
Police are withholding the identities of the victims pending family notification.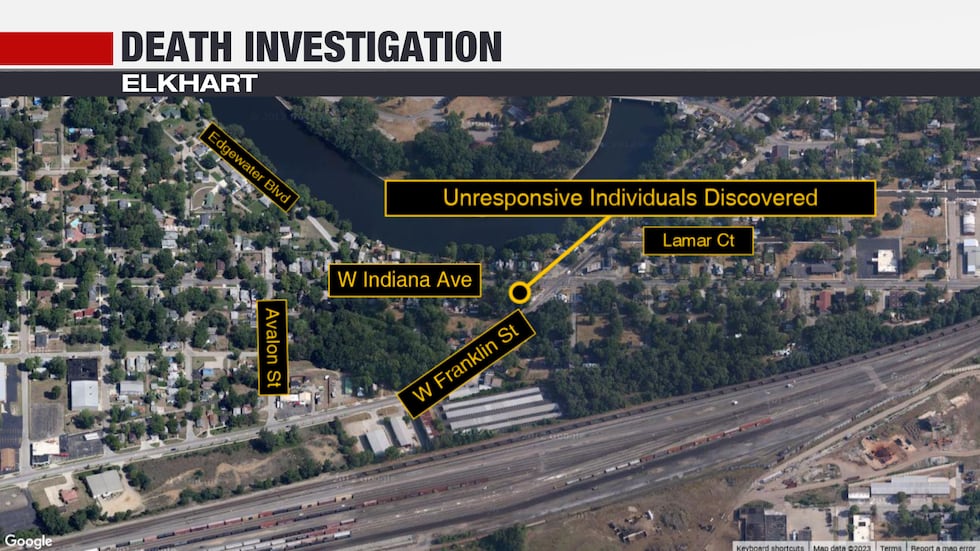 Anyone with information regarding the investigation is asked to call the police at 574-295-2825.
Copyright 2023 WNDU. All rights reserved.