Berrien County dispatch says technology failure contributed to last week's train derailment
Published: Nov. 20, 2023 at 3:26 PM EST
BERRIEN COUNTY, Mich. (WNDU) - The Berrien County Public Safety Communication Center says it appears that a technology failure is partly to blame for the derailment of an Amtrak train last week in New Buffalo Township.
The crash happened Thursday night at the Lakeside Road crossing near US-12 in New Buffalo Township. Officials say a tow truck was in the process of removing another truck that was stuck on the tracks when a westbound Amtrak train headed for Chicago was unable to stop and collided with both vehicles.
The train, which was headed to Chicago, derailed but stayed upright on the tracks, according to officials. Of the approximate 200 passengers on the train, officials say six people were taken to the hospital to be treated for injuries that were not life-threatening.
READ MORE: 'It was heartwarming': Passengers recall community response after Amtrak derailment
While the incident remains under investigation, officials say it appears a technology failure and misidentification of a crossing contributed to the crash that led to the derailment of the train.
"Our preliminary review of this incident shows we were experiencing technical issues with our computer aided dispatch system on the evening of Nov. 16 that left us unable to enter intersection cross streets, which are critical to our ability to pinpoint locations," said Caitlin Sampsell, Berrien County 911 director, in a press release sent to 16 News Now. "At approximately 9:21 p.m., we received two 911 calls alerting us to a stranded vehicle on train tracks in New Buffalo Township. We identified the location using a nearby business, as we were unable to enter an intersection using cross streets because of the software issue. We cross-referenced that location with our list of railroad crossings, which resulted in the identification of an incorrect train crossing."
Officials say the technology issue has been resolved, and Berrien County is reviewing its 911 emergency dispatch protocols to mitigate any future occurrence. The initial steps taken to modify dispatch protocols include changes to the following:
Protocols related to computer and software updates.

Communication protocols with railroads.

The railroad crossing resource guide, ensuring it is in a more user-friendly format for dispatchers.
The incident remains under investigation.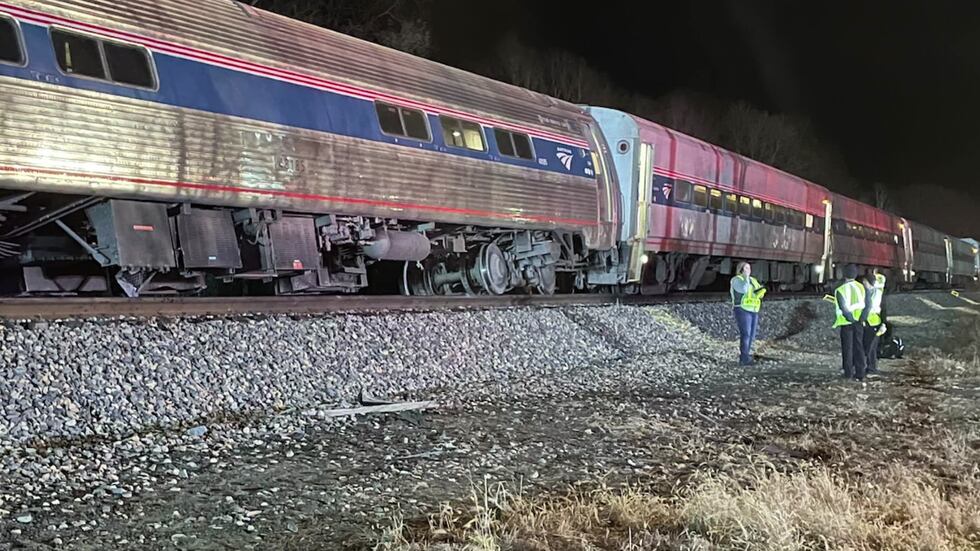 Copyright 2023 WNDU. All rights reserved.