Newborn legally surrendered to Safe Haven Baby Box in northwest Indiana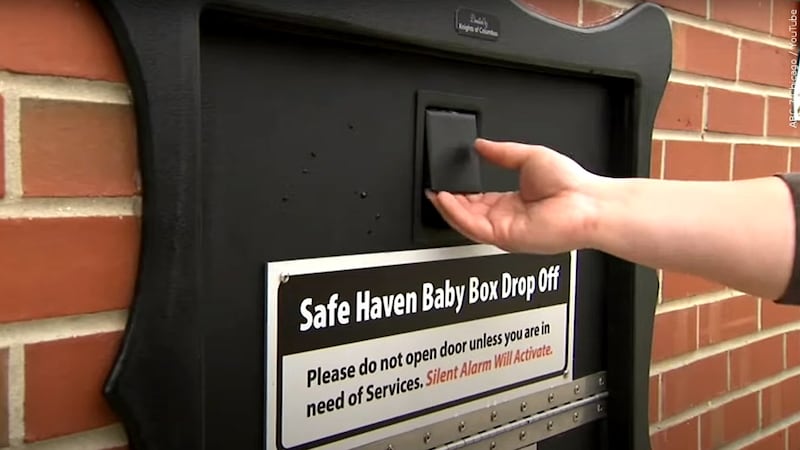 Published: Nov. 17, 2023 at 2:15 PM EST
SCHERERVILLE, Ind. (WNDU) - Officials with Safe Haven Baby Boxes say a healthy newborn baby was legally surrendered earlier this week at a fire department in northwest Indiana.
Officials did not specify when exactly it happened, but they say it happened at Schererville Fire Department #2 at 280 Plum Creek Drive. It's the second surrender at this location, with the first one happening back in July of 2022.
Safe Haven Baby Boxes was founded in 2016 by Monica Kelsey, who learned in adulthood she was abandoned as a baby. A baby box allows for the legal, safe, and anonymous surrender of a baby under the Safe Haven Law.
It features three silent alarms alerting first responders to the presence of a surrendered baby. The baby will be attended to within five minutes and taken to the hospital for medical evaluation. Adoption happens within 30 to 45 days by families who are signed up for foster care with the intention to adopt.
Seven babies have been surrendered via the baby box in Indiana so far this year, and 37 have been placed in a baby box nationwide since 2017.
"We are seeing record numbers of mothers needing our program and we are so eager to meet their needs and be prepared," Kelsey said.
Safe Haven Baby Boxes are currently available in Indiana, Ohio, Arkansas, Florida, Kentucky, New Mexico, North Carolina, Pennsylvania, Tennessee, Oklahoma, Missouri, Mississippi, Iowa and West Virginia.
Copyright 2023 WNDU. All rights reserved.