Group files paperwork to remove Buchanan's mayor
Published: Nov. 17, 2023 at 11:58 AM EST
BUCHANAN, Mich. (WNDU) - Paperwork has been filed to start a recall of the mayor of Buchanan.
16 News Now was on hand on Friday morning when a community activist turned the recall form into the Berrien County Courthouse.
Activists warned that if Sean Denison did not step down as mayor at the city commissioners meeting on Monday, they were going to try to get him recalled. They made good on that promise at approximately 9:40 a.m., as Monroe Lemay and Buchanan Precinct 1 Delegate Carla Jackson Johnson filed paperwork to formally try and recall Mayor Denison.
"I have asked him first to step down and resign and he didn't, and I followed up with he fact that I would be making sure there was a recall," Lemay said.
This comes after the suspension of city manager Ben Eldridge, which community members tell us has caused a divide for many in the city. The recall petition accuses Mayor Denison of ethical violations, of not following open meetings rules, and it claims the mayor's suspension of Eldridge was "illegal."
"With my research, there was absolutely no reason to suspend him," Lemay said. "I find it illegal, I find it a witch hunt, and the real issue that we have here is basically hiding truths."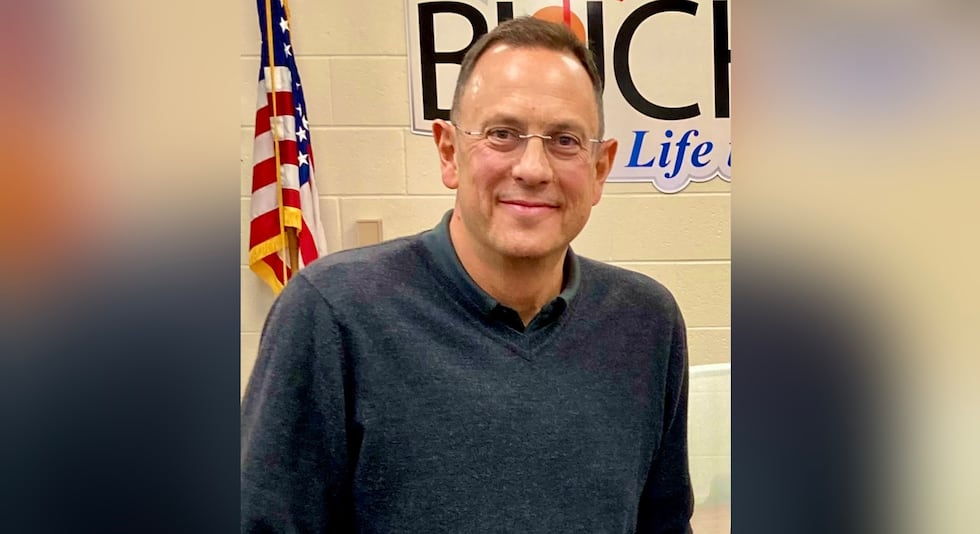 Lemay said that he should have given an explanation as to why he has made certain decisions.
"I figured if he didn't want to resign he would at least come up with an explanation for the situation," she said. "There is no explanation. There is something on Facebook he wrote, but I have news for you — none of that is correct. Yeah, he didn't lie, he said these things happened, but he didn't explain why it is that we are where we are today. And that's just, you know if you made a mistake, say so. It's okay, but to sit there and hide it from the community is completely wrong."
Jackson Johnson has five generations that have lived in Buchanan and is very involved with the community. 16 News Now asked her about the community's reaction to all this.
"I go door-to-door regularly and have since 2015 to visit people in Buchanan, and some of them I visit regularly because they aren't able to make it to city hall for meetings, or they feel intimidated going there," Jackson Johnson said. "They are very upset about the rising costs of water and the property tax, which is one of the highest in the county. And I think they are going to be very relieved to get someone new into the city commission who would do some cost-cutting. Which is exactly what the city manager was doing, which the mayor just decided to remove."
Under Michigan law, the recall petition must now be reviewed by county officials. Should the recall move forward, the mayor would have an opportunity to appeal it.
We've reached out to Mayor Denison for comment but are still waiting to hear back from him. He has released an open letter to the residents of Buchanan regarding their financial future. You can read the letter in its entirety at the bottom of this story.
16 News Now also reached out to city manager Ben Eldridge for a statement and he said he cannot comment at this time.
A clarity hearing regarding the recall petition has been scheduled for Dec. 4.
Open Letter from Buchanan Mayor Sean Denison:
EARLIER COVERAGE:
Copyright 2023 WNDU. All rights reserved.