Protect yourself from Black Friday and Cyber Monday scams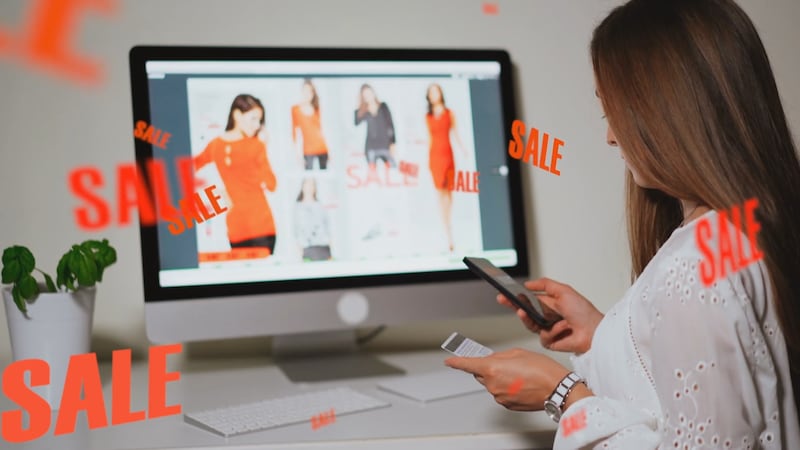 Published: Nov. 16, 2023 at 12:39 PM EST
(WNDU) - Have you started your holiday shopping yet? If you have started or haven't started yet, remember there are scammers out there who want to rip you off.
Social Catfish, a company dedicated to preventing online scams through reverse search technology, is trying to help you avoid getting scammed.
It has released information about some of the more common scams based on research by the FBI Internet Crime Complaint Center and the Federal Trade Commission.
Three Common scams to avoid
1) Fake stores: Scammers use these fake stores to advertise great deals on social media. When you click on the link it takes you to a look-a-like website of a major brand. However, the gifts you order will never arrive.
How do you avoid this scam? Make sure you check the spelling of the URL. Fake sites often have one letter that is off.
2) Fake Gift Cards: Scammers like to watch sites that sell gift cards. They look for opportunities to steal your financial information and then send you gift cards with no balance.
How do you avoid this scam? Perform a reverse search to confirm the seller is legitimate.
3) Fake Shipping Notifications: Because of all the packages that get delivered these days many scammers will send emails or texts of delivery updates with tracking links. These links are used for identity theft.
How do you avoid this scam? Only track packages on the official UPS, USPS, or FedEx website.
These are just a few of the scams that crooks are using to rip you off. Make sure you question things properly and double check information before you send money and personal information. It's estimated that more than $220 billion dollars will be spent online this shopping season. Make sure the money you spend purchases gifts and does not go into the hands of scammers.
Copyright 2023 WNDU. All rights reserved.