Hidalgo, Citron power No. 10 Notre Dame over NJIT, 104-57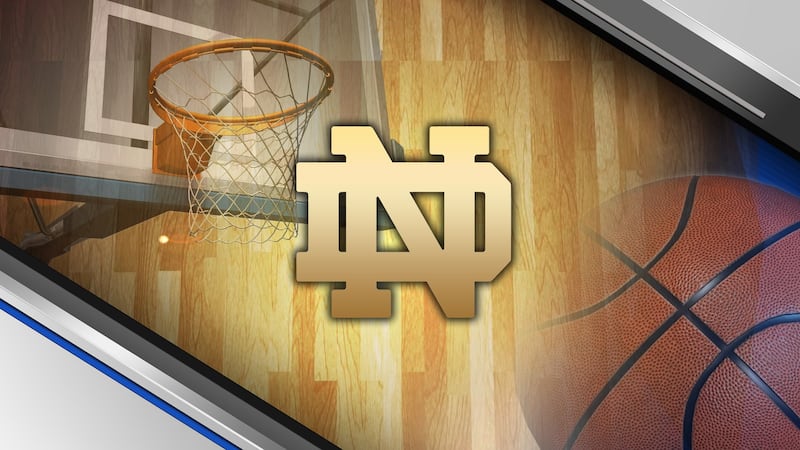 Published: Nov. 12, 2023 at 4:55 PM EST
NEWARK, N.J. (AP) - Hannah Hidalgo scored 26 points and tied the Notre Dame record for steals with 12 as the No. 10 Irish routed NJIT 104-57 on Sunday.
It marked the second straight outstanding game for Hidalgo, the 2023 Gatorade New Jersey Player of the Year. She scored 31 points in a 100-71 season-opening loss to No. 6 South Carolina on Monday, which was the most points ever scored by an Irish freshman — male or female — in their Notre Dame debut.
Sonia Citron also scored 26 points in Notre Dame's first win of the season.
The game against NJIT from the America East Conference was arranged as a "homecoming" to highlight five of Notre Dame's players who are from the New York-Philadelphia area. Citron (Eastchester, N.Y.), Hidalgo (Haddonfield, N.J.), Nat Marshall (Queens, N.Y.), Olivia Miles (Phillipsburg, N.J.) and Kylee Watson (Linwood, N.J.) are from within 115 miles of the NJIT campus. In addition, NJIT head coach Mike Logan is a 1996 Notre Dame graduate.
NJIT trailed by just seven points after the first quarter (24-17), but Notre Dame's quickness and experience took over in the second quarter. The Irish went on a 22-5 run to end the quarter and grab a 52-29 halftime edge. The Irish lead increased to 78-40 after three quarters.
The Irish frontcourt struggled against South Carolina. Forwards Maddy Westbeld and Kylee Watson were just 5-of-14 from the field against the Gamecocks but enjoyed a clear height advantage against NJIT. The Highlanders did not have a player taller than 6-foot-2 on the roster.
Westbeld scored 14 points and grabbed 11 rebounds while Watson contributed 12 points and recorded two blocks. Notre Dame enjoyed a 62-26 advantage on points in the paint.
There is still no timetable on the return of Notre Dame All-American junior guard Olivia Miles, who suffered a knee injury in the Irish's last game of the regular season last February and missed the postseason. What is certain is that when she returns, Notre Dame will have the most dynamic backcourt in the country. In just two games freshman Hidalgo has shown poise in running the offense, while getting to the rim on a quick motor.
The Irish (1-1) will return home to host Northwestern on Wednesday. Notre Dame has won 28 straight home openers and has defeated Northwestern in each of the last three meetings.
Copyright 2023 The Associated Press. All rights reserved.