Honoring Veterans in Michiana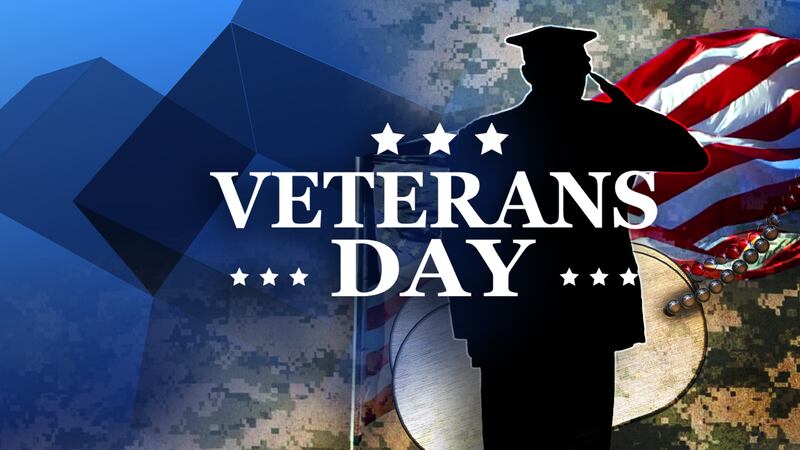 Published: Nov. 10, 2023 at 12:51 PM EST
(WNDU) - This is home, which is why we're honoring the brave men and women here in Michiana who have selflessly served our nation.
Veterans Day is a time to recognize and appreciate the sacrifices our veterans and active-duty military personnel have made in service to our country, and we're looking to showcase them right here.
It starts with you, the viewers, who are helping us share their stories by submitting your photos to the gallery below. Click on the "+" above "add media" to view the rest of the gallery! And if you'd like to share your photo, click "add media!"
There's also a good chance you might see it on our air!
16 News Now has also gone out into the community in search of these stories. We found one such story at Brookdale in South Bend, where we met a World War II and Korean War veteran who is celebrating his 102nd birthday on Veterans Day!
Arnold Compas enlisted into the Air Force in 1942 and served for three and a half years as a radio operator. He also accomplished 500 hours in the air. He told us what motivated him to enlist in the story linked below.
READ MORE: World War II, Korean War veteran turning 102 years old on Veterans Day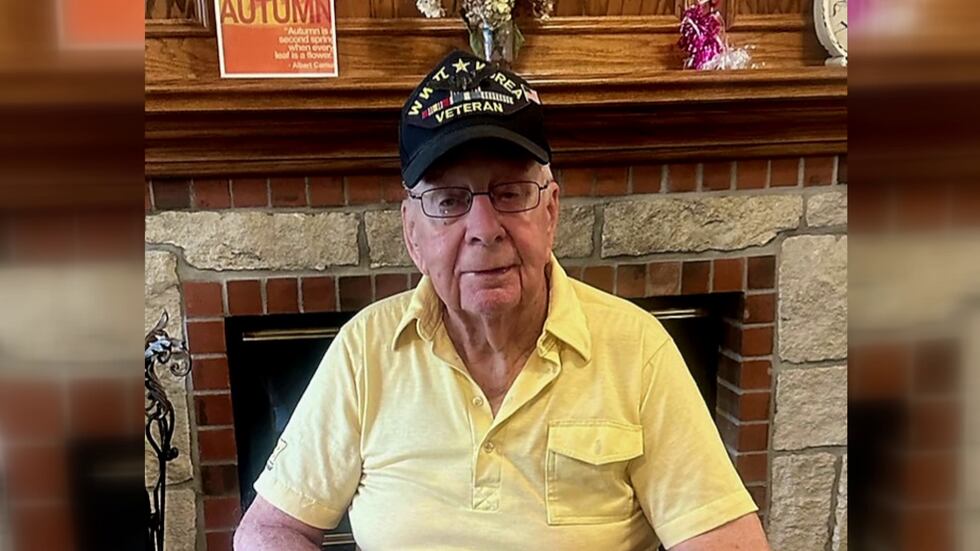 We also met a Mishawaka Marine who once again has two Purple Hearts to show for the time he spent in Vietnam.
Allen Reed was twice shot and wounded while serving there in 1967. He was previously awarded two Purple Hearts, but both were kept in a safe that was later stolen.
One of the medals was previously replaced, but the final replacement was pinned on Reed by U.S. Rep. Rudy Yakym on Friday.
READ MORE: Mishawaka double Purple Heart recipient receives medal replacement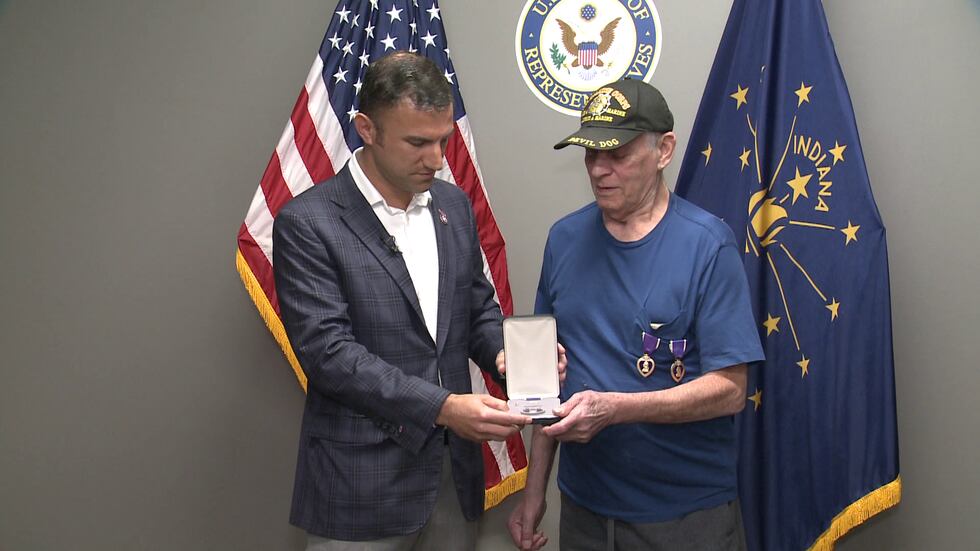 Reed wasn't the only veteran in our area who was honored on Friday. Jason Snyder presented with an honor quilt for his lifelong dedication to our country and the Fulton County Community.
Jason Snyder is the principal of Columbia Elementary School in Rochester, but he's also a decorated veteran. During his tenure, he was deployed and served two tours in Iraq.
READ MORE: Rochester School Corporation honors veterans, including one of their own
16 News Now also took some time to stop by Brandywine schools, who honored veterans Friday morning with a free breakfast.
Students at Brandywine say it's an important way of saying "thank you" to our vets.
READ MORE: Brandywine Community Schools honors veterans with free breakfast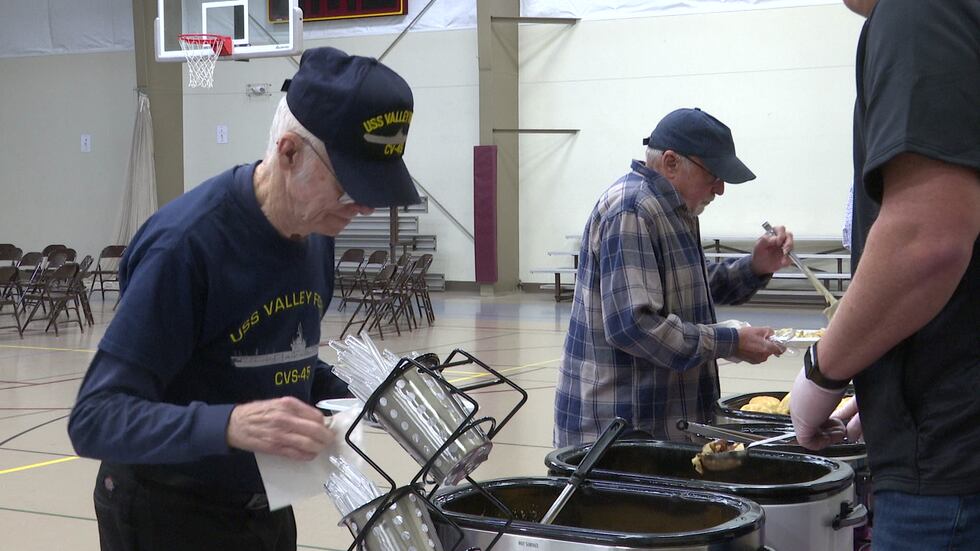 We also made our way to Battell Park in Mishawaka, where Marines from our area gathered to celebrate the their branch's 248th birthday.
Marines were out in full force, as the combat engineers of South Bend's Marine Corps Reserve Unit raised the park's flag.
READ MORE: Michiana Marines celebrate branch's 248th birthday with flag raising at Battell Park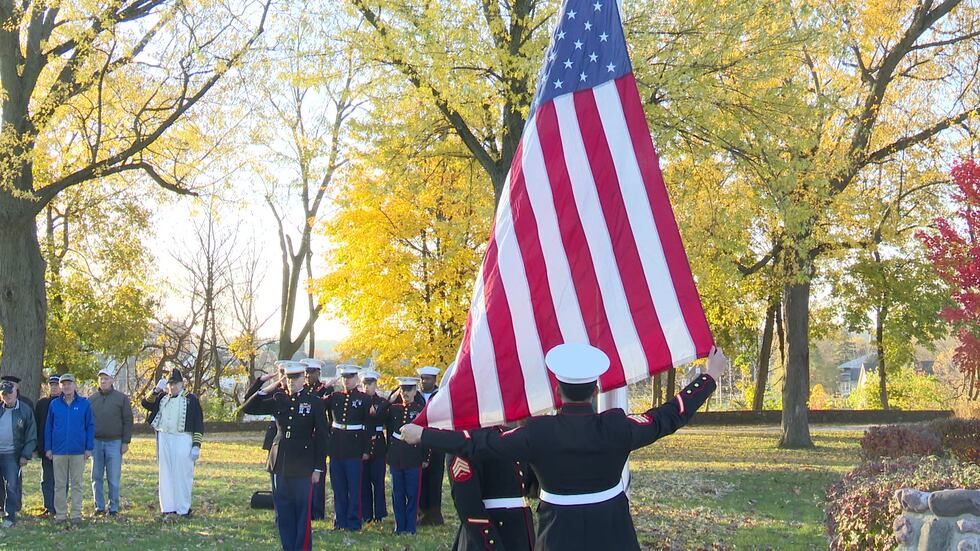 In addition to the many events across the area that are celebrating veterans this weekend, many retailers offering discounts and deals to honor them as well. You can find all of those in the link below.
READ MORE: Veterans Day events and deals across Michiana
But Veterans Day isn't just about ceremonies or sales. It's also about making ourselves aware of the unique challenges our heroes face because of such selfless sacrifice.
That's why we're also highlighting all the resources that are available to veterans and military members who need help.
The Jackie Walorski VA Clinic in Mishawaka provides some important resources for our veterans like your typical primary care, a pharmacy, and even help for veterans experiencing homelessness.
READ MORE: Resources continue to improve for Veterans at the Jackie Walorski VA Clinic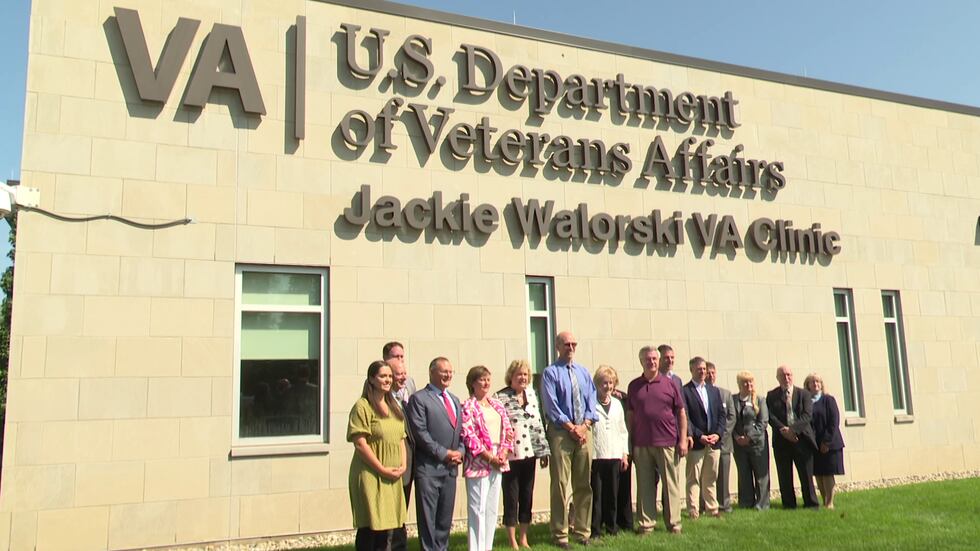 Meanwhile, our 16 Morning News Now team spoke with Kent Laudeman, a U.S. Army veteran and director of the United Health Services Suicide Prevention Center, about veterans and suicide, and what can be done to encourage more veterans to seek help.
They also went over some more important resources that are available to those who have served our country.
READ MORE: How veterans and military members can seek help
Leaders in Michigan also took a moment earlier this week to remind veterans that efforts to treat toxic exposure have turned the corner.
READ MORE: Michigan leaders remind veterans of benefits under PACT Act
Once again, this is home. And thank you for your service.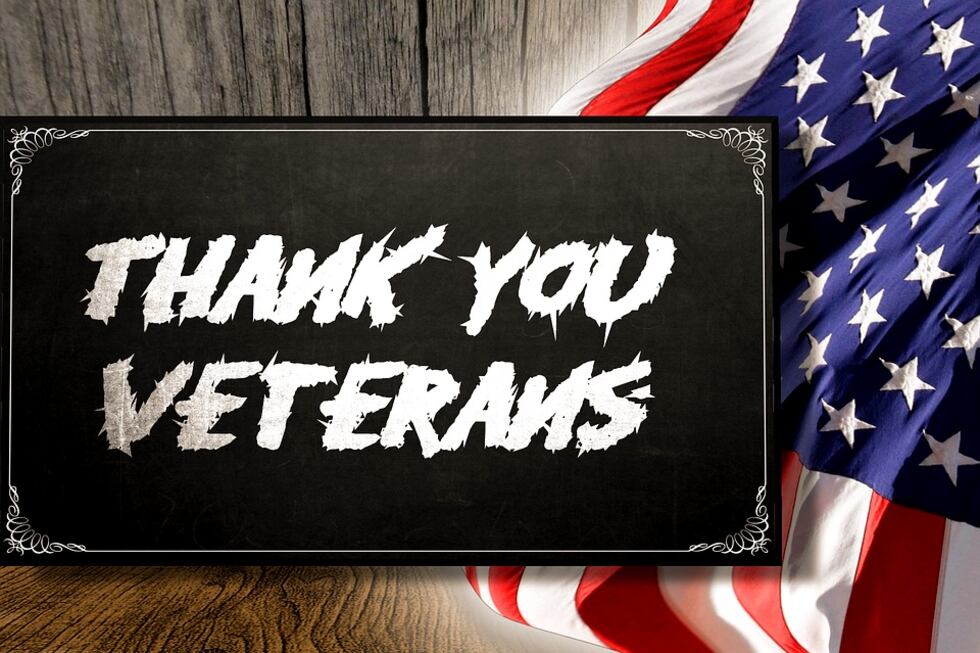 Copyright 2023 WNDU. All rights reserved.