2 arrested after police pursuit in South Bend
Published: Sep. 28, 2023 at 9:50 PM EDT
SOUTH BEND, Ind. (WNDU) - Two people have been arrested in connection to an active drug investigation in South Bend.
Keith Spann, Jr., and Diquan Crockett, both 29, were arrested on several preliminary charges, including dealing methamphetamine, possession of methamphetamine, and resisting law enforcement on Wednesday.
According to the South Bend Police Department, authorities with the department's Strategic Focus Unit attempted to initiate a traffic stop on the northeast side of the city.
The vehicle sped off, leading officers on a pursuit that ended on Lincoln Way West and Blaine Avenue around 4:30 p.m.
Police say that during the pursuit, suspects threw drugs and money out of the car before hitting stop sticks. Officers then recovered six pounds of meth and around $8,000 in cash.
The investigation remains ongoing.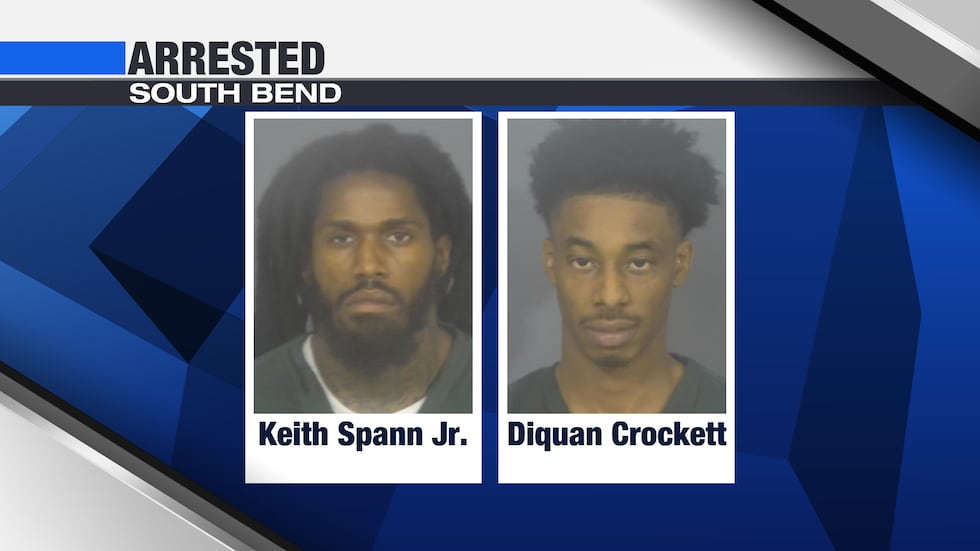 Copyright 2023 WNDU. All rights reserved.