Mishawaka mayor's son arrested for OWI after crash in South Bend
Published: Sep. 24, 2023 at 12:09 PM EDT
SOUTH BEND, Ind. (WNDU) - The son of Mishawaka's mayor, who was the center of controversy after he was suspected of driving drunk during a traffic stop nearly a year ago but was instead given a ride home from police, was arrested for operating while intoxicated in connection to a crash Saturday night in South Bend.
The crash happened around 8 p.m. in the 900 block of Frances Street. Police say one vehicle crashed and landed on its side, hitting two parked vehicles.
According to police, Joseph Wood, 22, was taken to the hospital to be treated for minor injuries but was later booked into the St. Joseph County Jail. Jail records show he was released just after 1:15 a.m. Sunday.
No other injuries were reported in the crash.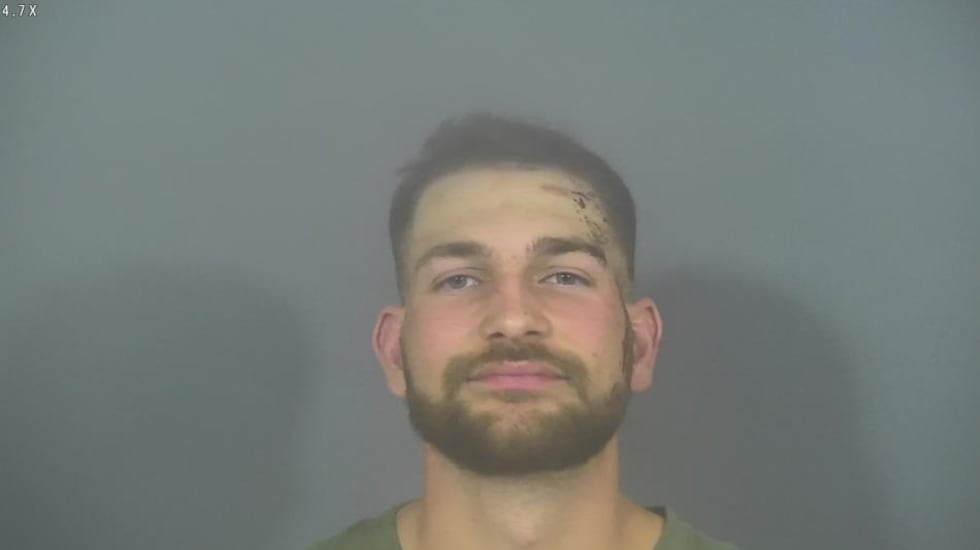 Joseph Wood, the son of Mishawaka Mayor Dave Wood, was stopped on Oct. 28, 2022, at E. Mishawaka Avenue and Indiana Avenue. In video obtained from police by a 16 News Now Investigates public records request, police say they pulled Wood over for speeding, not using a turn signal, and having an expired plate. Despite an officer being heard on body camera audio saying that Wood smelled of alcohol and was stumbling, no field sobriety test, breathalyzer, or chemical tests were completed.
Wood repeatedly asked officers on scene for Capt. Eric Beckham. When Beckham arrived, he asked the officers to leave before taking Wood to his father's home.
An administrative review of Beckham's response to the October 2022 traffic stop found "no substantive criminal law was broken or violated." Beckham took a voluntary demotion with the Mishawaka Police Department, but it was never confirmed if that demotion had anything to do with the incident.
According to jail records, Joseph Wood is due in court for his OWI charge on Nov. 20.
Mayor Wood released a statement Sunday night regarding his son's alleged OWI. In it, he thanked police for "handling this unfortunate situation independently and completely by the book."
You can read the statement in its entirety below:
Stay with 16 News Now on-air and online as we continue to follow this developing story.
Copyright 2023 WNDU. All rights reserved.