Vince Vaughn selected as guest picker for ESPN's 'College Gameday' in South Bend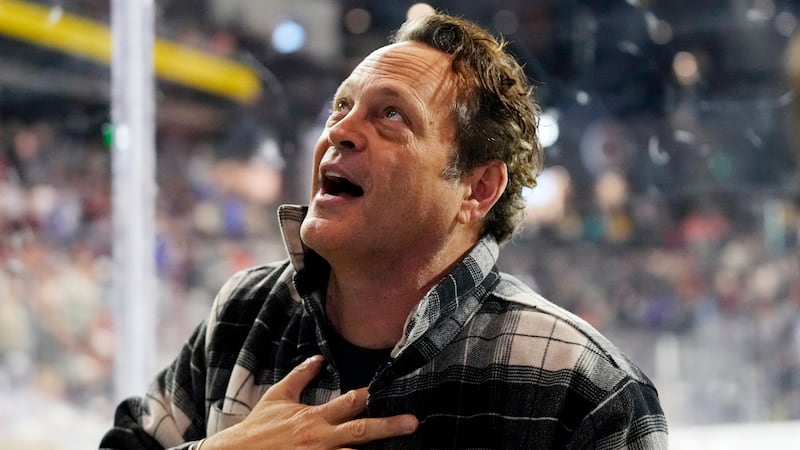 Published: Sep. 21, 2023 at 8:03 PM EDT
SOUTH BEND, Ind. (WNDU) - When ESPN announced last weekend that "College GameDay" was coming to South Bend for the top 10 showdown between No. 6 Ohio State and No. 9 Notre Dame, many wondered who the show's guest picker would be.
That question was finally answered Thursday night.
Per ESPN, actor Vince Vaughn, who is an avid Fighting Irish fan, will join the show as this week's guest picker. Vaughn is no stranger to "College GameDay," joining the show in 2020 during a remote broadcast and in 2012 ahead of Notre Dame's matchup against Stanford.
For those who aren't familiar with "College GameDay," the popular pre-game college football show travels around the country to the top games each week, typically broadcasting from the campus of the school hosting the featured game.
It is known best for its predictions segment at the end of the show when analyst and former coach Lee Corso makes his prediction for the show's featured game by donning the mascot's headgear of the team he predicts to win. There's a guest each week during that prediction segment, with this week's being Vaughn.
This Saturday will mark the first time "College GameDay" has come to South Bend since the 2020 season, when the No. 4 Irish upset No. 1 Clemson 47-40 in double overtime.
For more information on what to expect on Saturday morning during "College Gameday" show, click here!
Copyright 2023 WNDU. All rights reserved.