Four Winds Field to become 9-hole golf course next week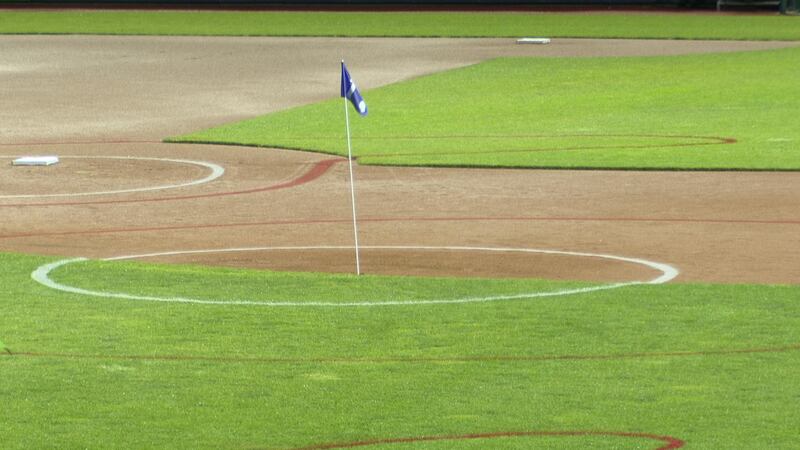 Published: Sep. 22, 2023 at 11:51 AM EDT
SOUTH BEND, Ind. (WNDU) - Four Winds Field will once again be transformed into a full-access driving range and golf facility next week!
"The Links at Four Winds Field," presented by First Tee—Indiana, gives you the rare opportunity to play a round of golf right in the heart of downtown South Bend from Thursday, Sept. 28, through Saturday, Sept. 30. The 9-hole, 27-shot experience returns to the stadium after it was set up last year as part of Best. Week. Ever. 2022.
Participants will move clockwise around the concourse and into the stands, hitting balls onto the field from different elevations. You'll need to land each ball on the correct green for a par score, land it within a designated ring for a birdie, or even make a hole in one! The estimated play time is 75-90 minutes.
Golf clubs and balls will be provided. However, youth, seniors, lefties, and golfers who need more than an 8 iron to hit 130 yards are welcome to bring their own clubs (those necessary to hit up to 130 yards). All long-irons, hybrids, and drivers are prohibited for safety reasons.
Tee times can be booked online, as individual ($39 for 9 holes), foursome ($140 total for 9 holes), and VIP experience slots will all be available.
Golfers looking to go the VIP route will have a Private Group Experience available for purchase, which can be booked every two hours. The two-hour reservation is $1,000 for up to 10 golfers. A private bay at Four Winds Field includes unlimited swings to all nine holes, soft drinks and beer/wine, an all-you-can-eat buffet, complimentary parking, and a scorecard specific to the VIP area.
Concession stands will be open for the purchase of drinks and snacks.
"The Links at Four Winds Field" will go on as scheduled (rain or shine) unless weather is deemed severe enough by management to halt play. The schedule is listed below:
Thursday, Sept. 28, 1 p.m. to 7 p.m.

Friday, Sept. 29, 12 p.m. to 9 p.m.

Saturday, Sept. 30, 11 a.m. to 6 p.m.
To book your tee time, click here!
Copyright 2023 WNDU. All rights reserved.