Watervliet man dies after drowning while fishing out of kayak in Paw Paw Lake
Published: Sep. 21, 2023 at 1:52 PM EDT
BERRIEN COUNTY, Mich. (WNDU) - A Watervliet man has died after officials say he drowned while fishing out of a kayak in Paw Paw Lake Wednesday evening.
First responders were called to the lake just after 5:40 p.m. on reports of a person that had been pulled from the water and was unresponsive. Deputies began CPR until medics arrived, but their lifesaving efforts were unsuccessful.
Witness told deputies that the man, identified as 23-year-old Hunter Baldwin of Watervliet, was fishing out of a kayak approximately 70-80 yards offshore. At some point, they noticed the kayak had rolled over and Baldwin was in the water yelling for help.
Witnesses were able to get to Baldwin, who was struggling to stay afloat in the water. They reportedly pulled him onto a boat and took him to a nearby dock where CPR was started.
Officials say Baldwin was wearing a lifejacket at the time of the drowning. An autopsy was scheduled for Wednesday in Kalamazoo to determine his cause of death.
The drowning remains under investigation, but deputies do not believe Baldwin died under any suspicious circumstances.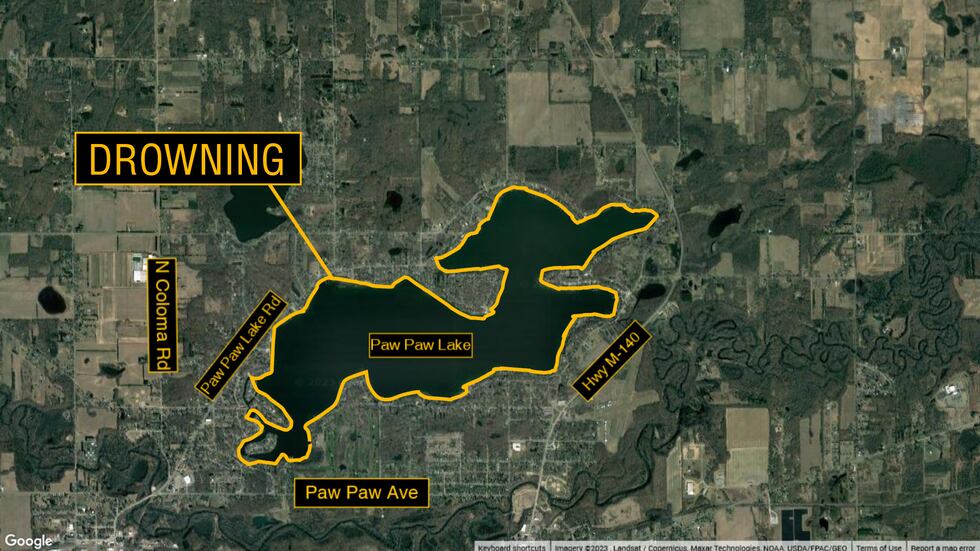 Copyright 2023 WNDU. All rights reserved.