Athlete dies after competing in Ironman triathlon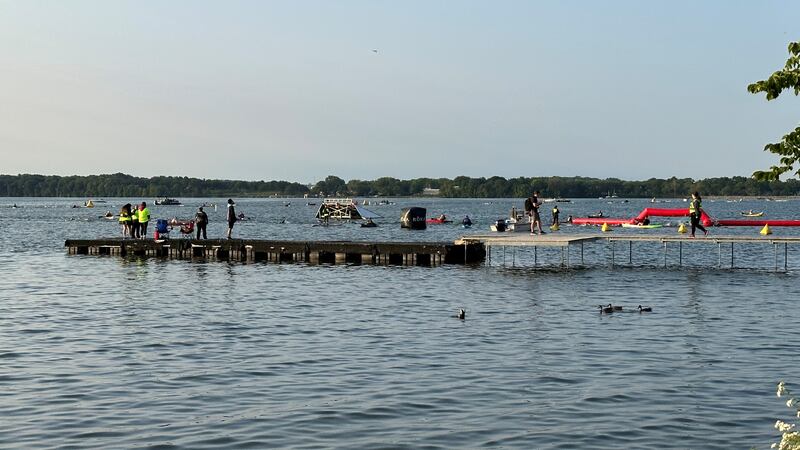 Published: Sep. 11, 2023 at 10:10 AM EDT
|
Updated: Sep. 11, 2023 at 3:00 PM EDT
MADISON, Wis. (WMTV/Gray News) – An Ironman athlete died during Sunday's competition in Madison, organizers confirmed.
In a statement posted on its Facebook page, Ironman Wisconsin said that the man, whose name has not been released, needed medical attention during the bike portion of the race. A member of its staff and an off-duty law enforcement officer helped until medical crews arrived to take the athlete to the hospital.
"We share our deepest condolences with the family and friends of the athlete and will continue to offer them our support as they go through what is a very difficult time," Ironman Wisconsin wrote in its post. It also thanked the personnel and first responders that offered aid to the individual.
The name of the man has not been released. The Dane County Sheriff's Office indicated he was 51 years old and lived in Madison. The Dane Co. Medical Examiner is expected to release more information in the coming days.
The race director declined to comment and referred questions to the national Ironman organization, which has not provided an immediate response.
In 2019, two athletes died during the swimming portion of the triathlon. Micheal McCullough and Todd Mahoney were both pulled from the water during the race. McCullough, 61, was taken to the hospital and pronounced soon after arriving. Mahoney, who was a Madison firefighter, died two days later.
Copyright 2023 WMTV via Gray Media Group, Inc. All rights reserved.