Lane restrictions in place at Ireland Road, Michigan Street due to paving
Published: Sep. 8, 2023 at 5:05 PM EDT
SOUTH BEND, Ind. (WNDU) - If you live in South Bend, here's a traffic alert you need to know about because it involves a major intersection.
Lane restrictions are now in place at the intersection of Ireland Road and Michigan Street as it undergoes paving.
During paving, all northbound, southbound, and westbound traffic will be restricted to single lanes. Those using the eastbound lane will be able to turn north and south but will not be able to go through the intersection to the west. (SEE MAPS BELOW)
Road officials say that motorists should expect major delays and use an alternate path if possible. They also want to remind drivers that the ability to turn in the intersection may be limited depending on paving progress.
Paving is expected to wrap up on Friday, Sept. 15, weather permitting.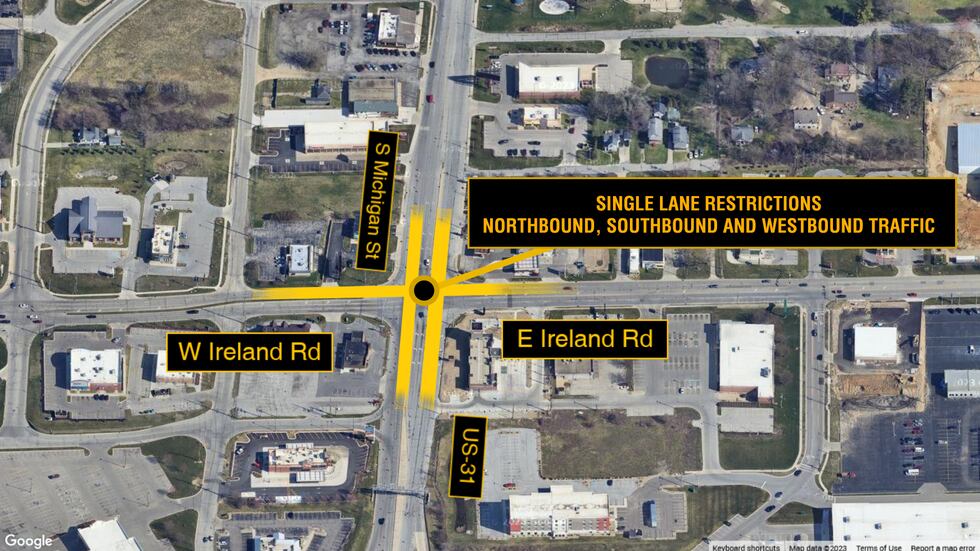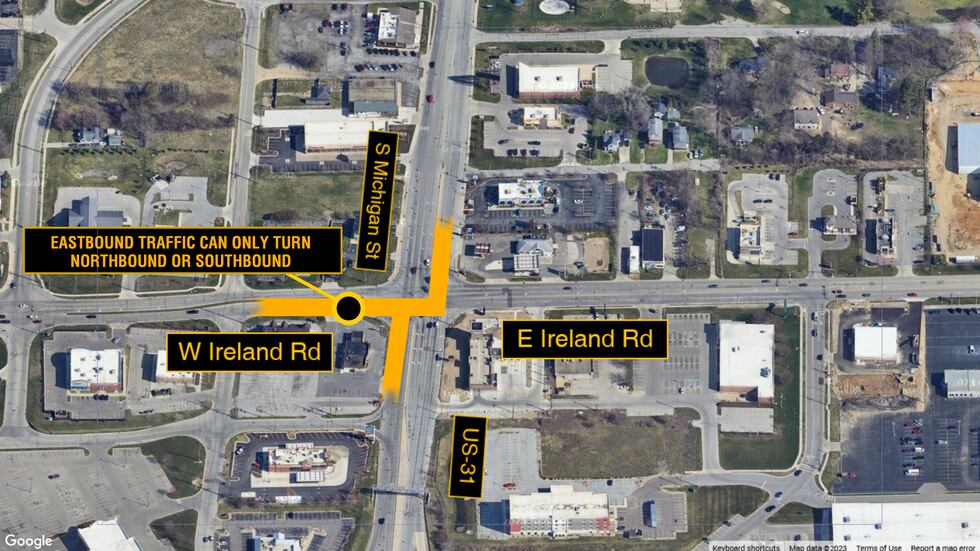 Copyright 2023 WNDU. All rights reserved.