Sen. Mike Braun introduces bill to ban federal mask mandates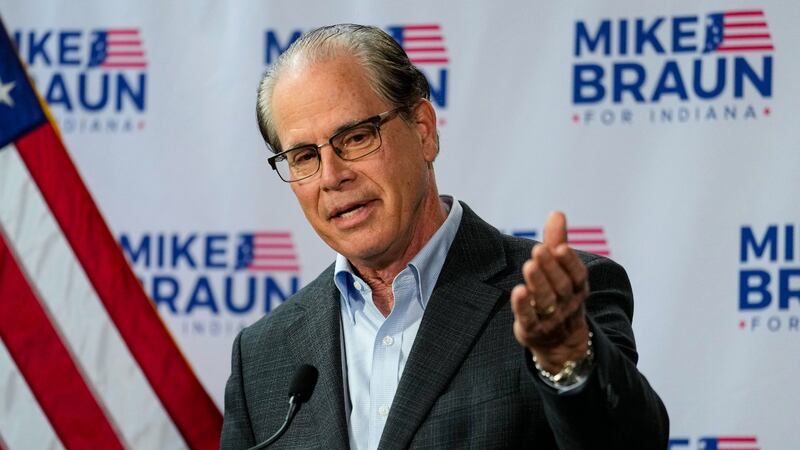 Published: Sep. 6, 2023 at 1:18 PM EDT
WASHINGTON (WNDU) - Indiana Sen. Mike Braun has introduced a bill to ban federal mask mandates for domestic air travel, public transit systems, and schools.
According to a press release from Braun's office, the bill is led by Ohio Sen. J.D. Vance, who will "force Senate floor consideration of his Freedom to Breathe Act" on Thursday to prevent the reimposition of federal mask mandates.
The release goes on to suggest that any floor objection to the legislation "would amount to a clear admission that Democrats intend to reimpose mask mandates in the near term."
"We're not going to go back to the top-down government overreach we saw during COVID," Braun said in the release. "Congress needs to say forcefully that these ineffective, unscientific mask mandates are not coming back in any way, shape, or form."
According to the release, the legislation would prohibit any federal official, including the president, from issuing mask mandates applying to domestic air travel, public transit systems, or primary, secondary, and post-secondary schools. The legislation would also prohibit air carriers, transit authorities, and educational institutions from refusing service to individuals who choose not to wear a mask.
The legislation does not apply to hospitals or nursing homes.
You can read the legislation in its entirety below:
Copyright 2023 WNDU. All rights reserved.