Portion of Snow Road closed for reconstruction
Published: Sep. 5, 2023 at 4:18 PM EDT
BERRIEN SPRINGS, Mich. (WNDU) - Heads up, drivers!
Snow Road will be closed for road reconstruction from the Garr Road intersection to Red Bud Trail starting Tuesday, Sept. 5.
Road crews will be working to lower two hills and straighten Snow Road, where the existing S-curve is located. The reconstruction efforts will also include drainage upgrades and relocation, as well as roadway widening.
Meanwhile, the Garr Road and Snow Road intersection will be closed to all traffic starting Monday, Sept. 11. The intersection closure and related work is estimated to last two weeks.
All local traffic will require entry from Red Bud Trail. A detour will be put in place from Burgoyne Road to Shawnee Road, back to Red Bud Trail.
The project is estimated to be completed in November, weather permitting.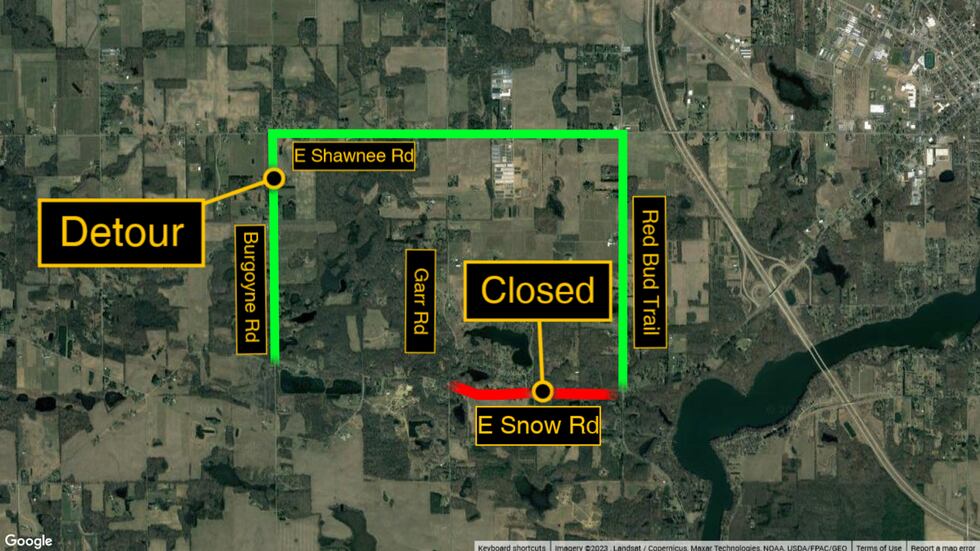 Copyright 2023 WNDU. All rights reserved.