Cedar Point announces world's fastest, tallest triple-launch coaster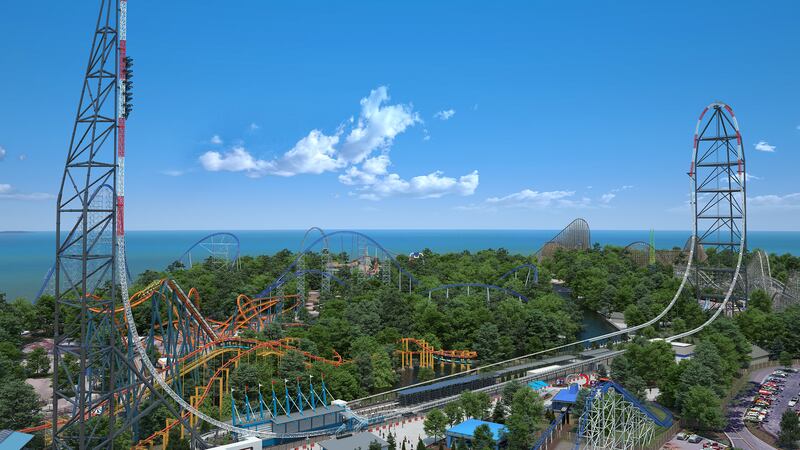 Published: Aug. 1, 2023 at 4:38 PM EDT
SANDUSKY, Ohio (WPTA/Gray News) - An amusement park in Ohio is getting a new ride that's sure to thrill all who come to check it out.
Officials with Cedar Point announced on Tuesday that the park would be getting what they say is the "world's tallest and fastest triple-launch roller coaster" called The Top Thrill 2.
The roller coaster will feature 420-foot vertical dual-track towers as well as open-air seating.
In a news release, park officials said the ride will launch riders at 74 mph, followed by a second "rollback" launch at nearly 100 mph.
The team said the ride could reach up to 120 mph during the third launch before reaching the finish line.
According to Cedar Point's website, the overall ride will last almost two minutes.
Officials said Top Thrill 2 will be the only vertical speedway in the world that has two towers, and the only dual-tower strata coaster in the world.
The Top Thrill 2 will open sometime in 2024. More information can be found on Cedar Point's website.
Copyright 2023 WPTA via Gray Media Group, Inc. All rights reserved.