K-9 officer dies after suffering a heat-related injury, sheriff's office says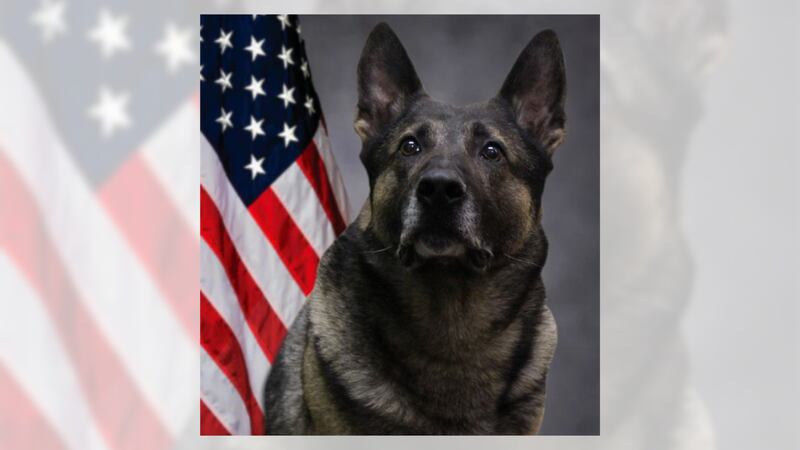 Published: May. 17, 2023 at 3:48 PM EDT
SPARTA, Wis. (WMTV/Gray News) – A Wisconsin sheriff's office is mourning the loss of one of their K-9 officers after they said he died from a heat-related injury.
The Monroe County Sheriff's Office in Sparta, Wisconsin, said K-9 officer Kolt died earlier this week several days after he was injured.
The sheriff's office did not give details on how the May 10 injury happened.
According to the sheriff's department, multiple life-saving treatments were attempted by veterinarians in the days following the injury. However, the 6-year-old Czech Shepherd died on Monday.
Kolt had reportedly been with the sheriff's office since November 2018.
Officials said they "feel blessed by the service provided to the Sheriff's Office and communities throughout Monroe County."
An investigation is being conducted into Kolt's death with assistance from other departments.
Officials said an unidentified Monroe County deputy was placed on administrative leave during the investigation.
Copyright 2023 Gray Media Group, Inc. All rights reserved.