Former Notre Dame running back Logan Diggs transferring to LSU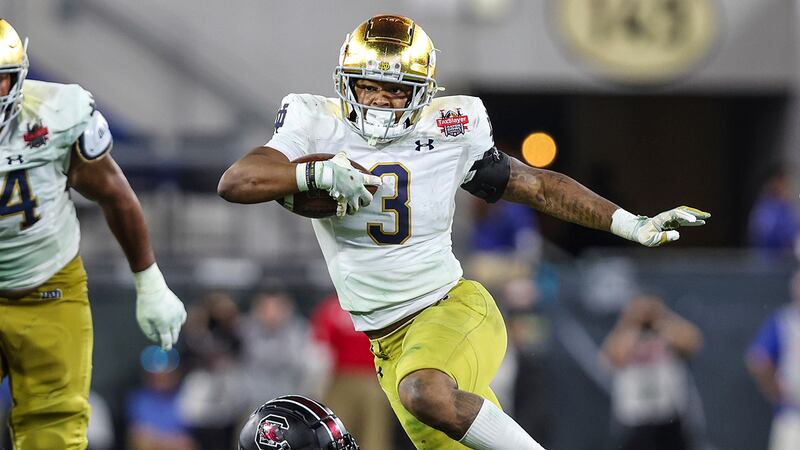 Published: May. 16, 2023 at 6:57 PM EDT
BATON ROUGE, La. (WNDU) - Former Notre Dame running back Logan Diggs will be playing football back in his home state of Louisiana.
Diggs announced his commitment to LSU on Twitter on Tuesday. In late April, he announced his intention to enter the transfer portal.
Diggs led the Irish with 165 carries last season, gaining 822 yards and scoring four touchdowns. Diggs was also a key cog in a proven rushing duo that included him and Audric Estimé. The two ran for a combined 1,776 yards and 15 touchdowns while averaging 5.5 yards per carry.
Diggs will be reunited in Baton Rouge with Brian Kelly, his former head coach at Notre Dame. In his first season at LSU, Kelly led the Tigers to a 10-4 record and an SEC championship game appearance.
According to Sports Illustrated, Diggs will have two years of eligibility with the purple and gold.
Copyright 2023 WNDU. All rights reserved.