Michiana Unsolved: The Murder of Darlene Hulse
Published: Apr. 17, 2023 at 10:23 AM EDT
ARGOS, Ind. (WNDU) - Crime podcasts are becoming more and more popular, and a Michiana native is behind one that is gaining a lot of attention.
Ashley Flowers grew up in Granger and went to Penn High School. She is now the voice behind "Crime Junkies," "The Deck," and a brand-new podcast called "The Deck Investigates."
It focuses on an almost 40-year-old cold case from Argos. After doing some investigating, Ashley realized this case was more than just an episode, it needed to be a series. Fitting in with what we do here at WNDU with Michiana Unsolved, Christine Karsten knew she had to speak with Ashley to learn more about the unsolved murder of Darlene Hulse.
Friday, August 17, 1984 — a day that started out just like any other. 28-year-old Darlene Hulse was getting her three kids ready for the day.
"Their house is right off of Old U.S. 31 in Argos. The road they actually live on is 20 B Road, but it is not a road that is marked. It's the only house sitting there, even today on that corner," Ashley explains.
Darlene's husband, Ron, had already left for work. It was around 9:30 a.m. when there was a knock on the door. With two of the kids still in the bathtub, Darlene answered. As the kids waited, they could hear growling. Thinking they just got a new puppy, one of them went out of the tub, only to find a man over their mom trying to tape her eyes, mouth, and hands.
"The man that the girls described because he wasn't wearing a mask or anything. They said he was in his 20s, he was blonde, he had clean combed over hair, he was completely clean shaven, kind of a long face, kind of a long nose. They said the thing that was so confusing to them when they were younger is they said he looked so normal, he was wearing corduroys, this striped T- shirt. They couldn't comprehend what he was doing to their mother and how they perceived him to look," Ashley explains.
Since there was no 911 at the time, one of the girls tried to dial one of the only numbers she knew for help. Unfortunately, her aunt's line was busy.
"And that is when the perpetrator came and ripped the phone out her of hand," Ashley says.
The last thing the kids could hear was their mom telling them to run, and they did. Completely nude, the two kids ran down the road to grandma's house for help, leaving the 1-year-old behind. They called the police, and when they finally got to the house, Darlene was gone.
The 1-year-old was fine, but covered in her mother's blood. That blood left a trail from the living room, out the front door, down the sidewalk to where the suspect's car was potentially parked.
"Old green rusted car, it was a 4-door like 70s style boat car that they still have never been able to find," Ashley says.
Also missing from the house, a fireplace poker rod, leading police to believe the suspect beat Darlene, caused massive bleeding and potentially incapacitated her before loading her into his car.
"The next day, her body was found in a patch of woods six miles from her home," Ashley explained.
Darlene's cause of death was ruled blunt force trauma.
"In that first year, in 1984, they had a couple of suspects. A guy in Texas, they had some locals, a guy in Alabama, all of them basically ruled out and then the case just kind of stalled," Ashley says.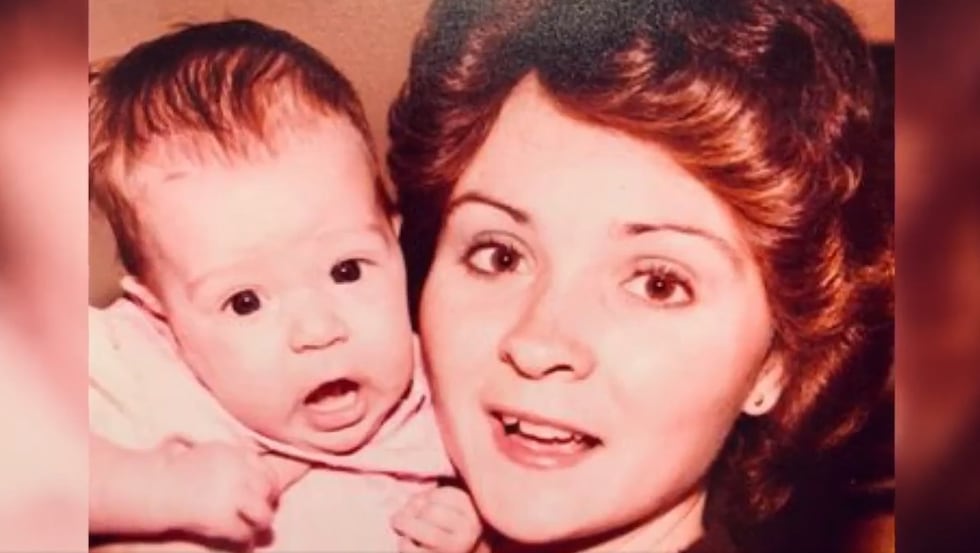 Today, Ashley says the case sits in the Marshall County Prosecutor's Office just waiting to be solved.
"In order for this case to move, they have to move it, but they keep saying they don't have the resources to move it and what we have uncovered is that they have a partial male DNA profile that they got off of Darlene's clothing that is just sitting there," Ashley says.
Ashley says with advanced technology, she believes a full DNA profile could be pulled from other items of evidence. This is why she and Darlene's kids are asking you to sign a petition at darlenehulse.com.
You are also encouraged to call the Marshall County Prosecutor directly and submit a tip to the Marshall County Sheriff's Department, even if you have already done so.
We did reach out to the Marshall County Prosecutor's Office to talk about this case and where it is today. Last we heard in 2019, the game plan was to start over with fresh eyes and even test new pieces of evidence.
While Prosecutor Nelson Chipman declined an interview, he did release this statement:
You can watch Christine's full interview with Ashley in the video attached below. To hear Flowers' podcast on Darlene, click here.
Copyright 2023 WNDU. All rights reserved.