Niles man charged with murder in downtown South Bend Easter shooting
Published: Apr. 12, 2023 at 9:54 AM EDT
SOUTH BEND, Ind. (WNDU) - A Niles man has been charged with murder for his role in the deadly shooting of another man on Easter morning in downtown South Bend.
According to an investigation by the South Bend Police Department's Violent Crimes Unit, 24-year-old Eddie Tyler IV of South Bend was shot and killed on April 9 in the 200 block of S. Lafayette Boulevard
According to charging documents, officers were dispatched to multiple ShotSpotter notifications near the parking lot to the north of Finnie's Bar in the 200 block of S. Main Street. When they arrived, they found several spent .40 caliber casings near the sidewalk by the parking lot exit onto Main Street. Officers also found a cluster of spent 7.62 X 39 shell casings in the parking lot to the west of that area.
While officers were on scene investigating, they were advised that a man suffering from apparent gunshot wounds had arrived at the hospital. That man, identified as Tyler, ultimately died from his injuries.
According to the probable cause affidavit, two people were with Eddie in the parking lot to the north of Finnie's when he was struck by gunfire while sitting in the backseat of a vehicle with them. Those two individuals were identified as Tyler's brother and one of their friends.
Tyler's brother told police he had gotten into an argument with another man in the parking lot prior to the shooting. Police obtained video footage from the area, which showed Tyler's brother getting into an argument with a man wearing all black. That man was later identified as Hatcher.
At one point during the argument, police say Hatcher pulled a rifle out of the trunk of another vehicle in the parking lot. Tyler and his brother are later seen with their own handguns.
According to police, Hatcher began shooting towards Tyler and his brother before getting into the vehicle he pulled the rifle out of and driving away.
After speaking with staff at Finnie's, the man in all black was identified as Marcus Hatcher from Niles. Police were also able to identify Hatcher through his Facebook profile and a BMV photo.
Following a review of the investigation, the St. Joseph County Prosecutor's Office charged 28-year-old Marcus Hatcher of Niles with murder. Hatcher has also been charged with firearm enhancement.
The sentencing range for murder is 45 to 65 years. The sentencing range for a firearm enhancement is five to 20 years.
Hatcher is currently in custody in Niles.
You can read the probable cause affidavit in its entirety below: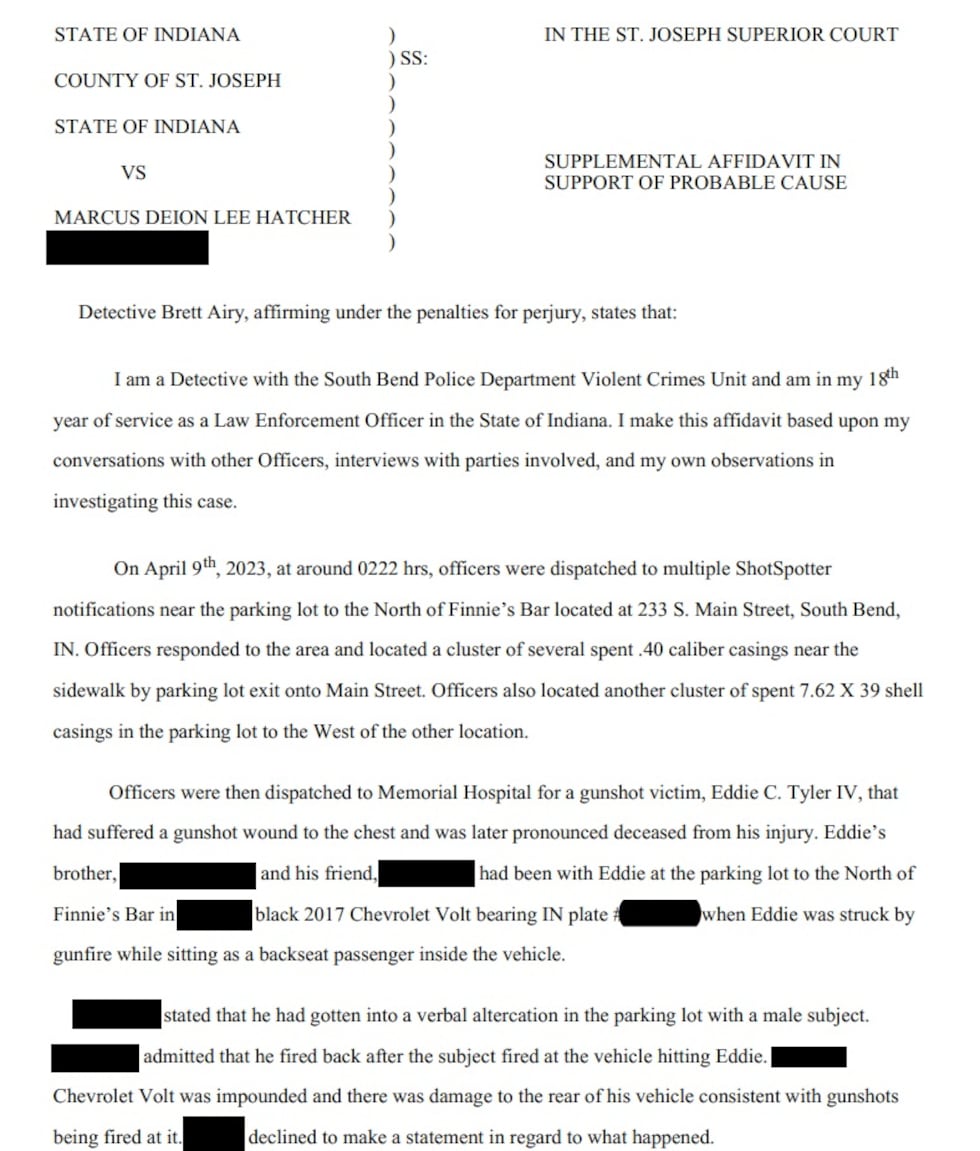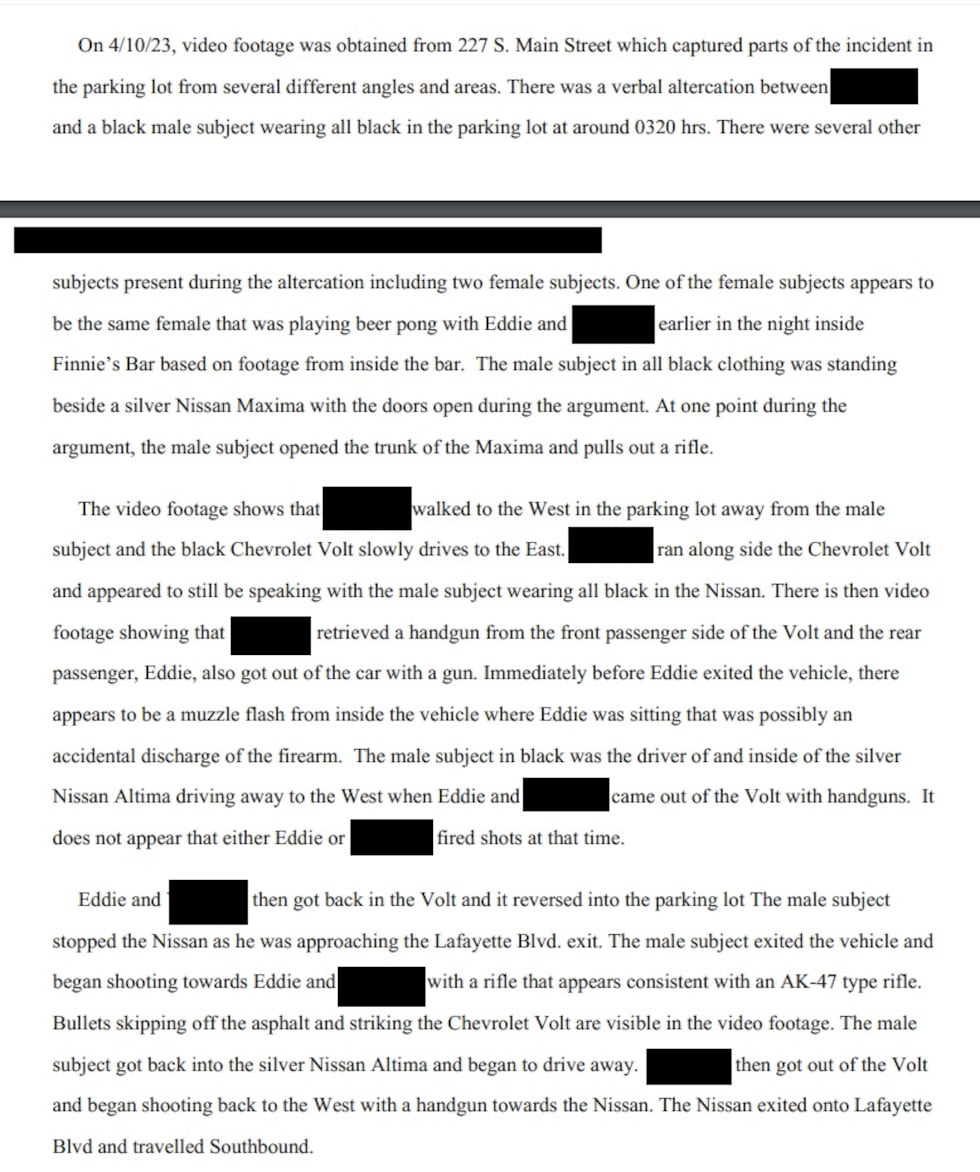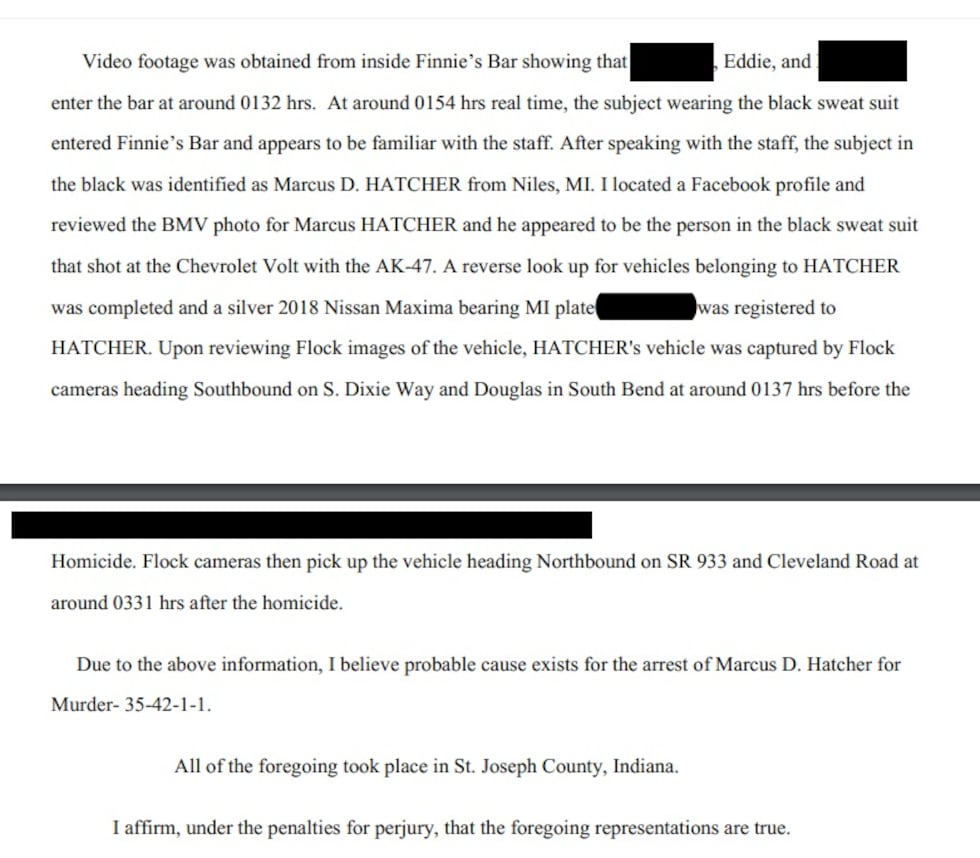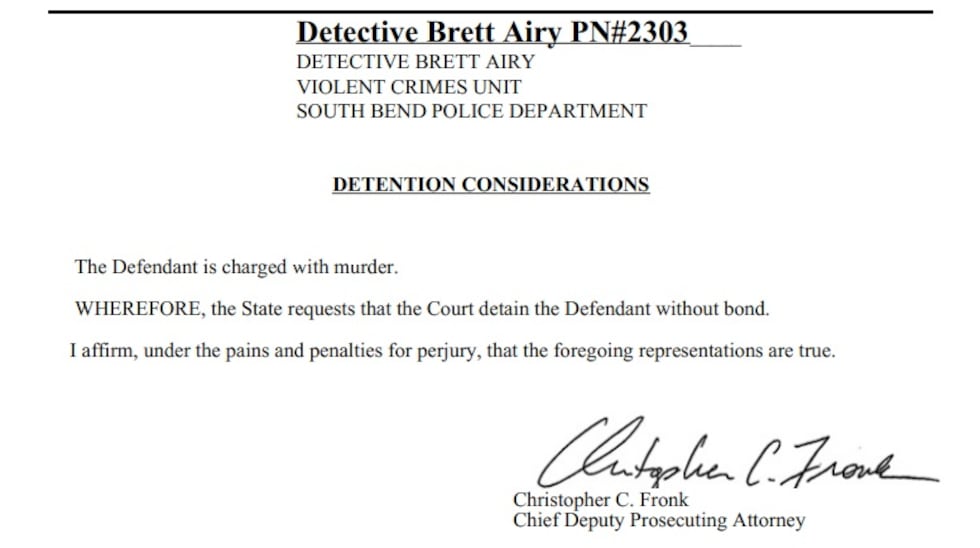 Copyright 2023 WNDU. All rights reserved.