Semi-State pairings announced for Indiana high school boys basketball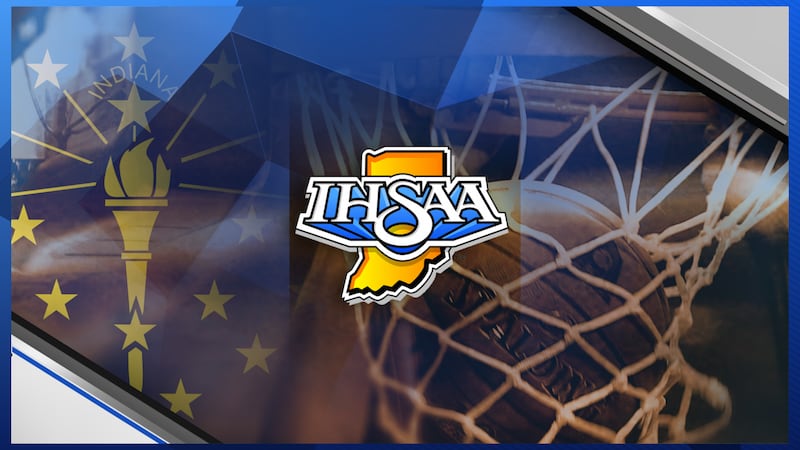 Published: Mar. 12, 2023 at 2:00 PM EDT
(WNDU) - Semi-State pairings were announced on Sunday afternoon for the Indiana high school boys basketball teams that won Regional championships on Saturday.
The pairings were determined by random draw. The Semi-State round, which is next Saturday, March 18, features two semifinal games in the early part of the day, followed by a championship game at night.
Here's a look at the Semi-States involving teams in our local area. For a statewide list of Semi-State matchups, click here.
CLASS 4A
Michigan City (Wolves Den)
Semifinals
Fort Wayne Wayne vs. Kokomo, 11 a.m. EDT/10 a.m. CDT
Penn vs. Hammond Central, 1 p.m. EDT/12 p.m. CDT
Championship
Fort Wayne Wayne/Kokomo winner vs. Penn/Hammond Central winner, 9 p.m. EDT/8 p.m. CDT
CLASS 3A
Elkhart (North Side Gymnasium)
Semifinals
Delta vs. John Glenn, 10 a.m.
NorthWood vs. Fort Wayne Dwenger, 12 p.m.
Championship
Delta/John Glenn winner vs. NorthWood/Fort Wayne Dwenger winner, 8 p.m.
CLASS 1A
Lafayette Jefferson (Crawley Center)
Semifinals
Southwood vs. Fountain Central, 10 a.m. EDT/9 a.m. CDT
Marquette Catholic vs. Kouts, 12 p.m. EDT/11 a.m. CDT
Championship
Southwood/Fountain Central winner vs. Marquette Catholic/Kouts winner, 7:30 p.m. EDT/6:30 p.m. CDT
Copyright 2023 WNDU. All rights reserved.