Miles, No. 7 Notre Dame hold on for a 57-54 win at Clemson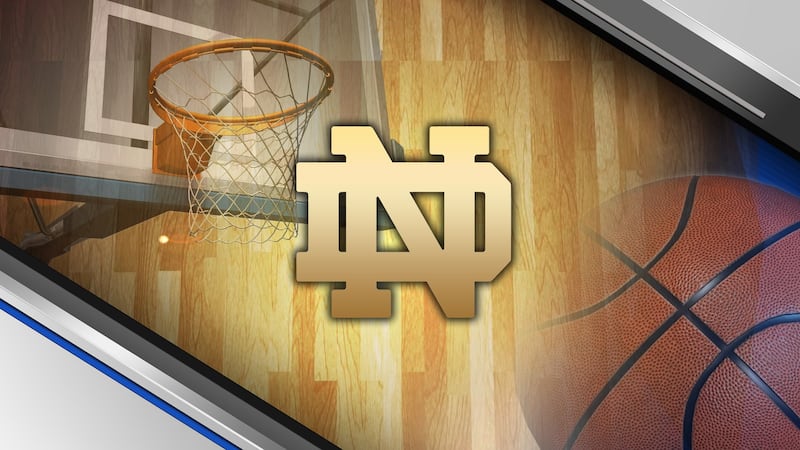 Published: Jan. 20, 2023 at 2:26 PM EST
CLEMSON, S.C. (AP) - Olivia Miles didn't see the mistakes that nearly got Notre Dame beat at Clemson, only the potential when the seventh-ranked Fighting Irish are truly gelling.
Miles had 20 points and Maddy Westbeld had 15 as Notre Dame hung on to defeat Clemson 57-54 on Thursday night.
"We're barely scratching the surface," said Miles, the smooth-shooting sophomore. "We're still winning the games playing our worst, so playing our best is a little scary."
The Irish (15-2, 6-1 ACC) trailed by as many as nine in the opening half and were tied at 49-all in the final four minutes before Miles' pass to Westbeld led to a layup with 3:49 left that put them ahead for good.
"No disrespect, they were shooting the ball well, but it was us," Miles said. "But we controlled our defense and got back in the game."
Notre Dame forced 26 turnovers and had 21 steals, both season bests. And it was essential as it finished with 31 fewer points than its 88-point scoring average coming in.
"I was really proud of my group after we faced some adversity in the first half," Notre Dame coach Niele Ivey said. "In the second half, we really set the tone for ourselves."
Still, the Tigers had two chances chance at the end down 57-54, but could not convert. Daisha Bradford's 3-pointer with three seconds left was off the mark and, after Westbeld missed a pair of free throws, Bradford's desperation three didn't go.
Miles kept Notre Dame in it much of the game with her fourth 20-point game this season and second in a row.
After Clemson cut a four-point lead to 53-51, Westbeld converted another pass from Miles to keep the Irish in front for their eighth win in their past nine games.
Notre Dame needed everything Miles and Westbeld could give as its two other players averaging double figures, Dara Mabrey and Sonia Citron, combined for just five points on 5-of-20 shooting.
Clemson had gone more than 22 years between wins over top-10 opponents before its 64-59 victory over then-seventh ranked Virginia Tech on this court three weeks ago. The Tigers came out like they didn't want to wait nearly as long, forcing Notre Dame into five turnovers on the first seven possessions to open a 10-4 lead.
Clemson kept pushing the pace and, after MaKayla Elmore's three, held a 27-19 edge on the Irish.
That's when Notre Dame called on Miles to get them back in it. The Fighting Irish's leader in points, assists and steals hit a pair of threes — the team had missed its first six over the game's first 17 minutes — down the stretch as they cut the lead to 29-26 at the break.
Brie Perpingnan led Clemson with 11 points. Amari Robinson, the Tigers top scorer averaging 13 points a game, was held to eight on 4-of-10 shooting.
Clemson coach Amanda Butler credited Notre Dame's defense for limiting her team in crunch time. "I just thought we had really moments of lack of composure," she said.
BIG PICTURE
It was an off night for the Irish and they came out of it with a victory. That's a good sign for how far this team, led by Miles, could go this season.
TRIBUTE TO BREY
Notre Dame coach Niele Ivey paid tribute to her basketball colleague, Fighting Irish men's coach Mike Brey, who announced he was stepping down at the end of this season. Ivey said Brey has always been supportive of her and brought great pride to the school where Ivey played before becoming a coach. "I think he's given so much to the university," she said. "I'm really happy for him."
UP NEXT
Notre Dame hosts Virginia on Sunday at Purcell Pavilion. Tipoff is set for 2 p.m.
Copyright 2023 The Associated Press. All rights reserved.