Buchanan police issue warning amid increasing car break-ins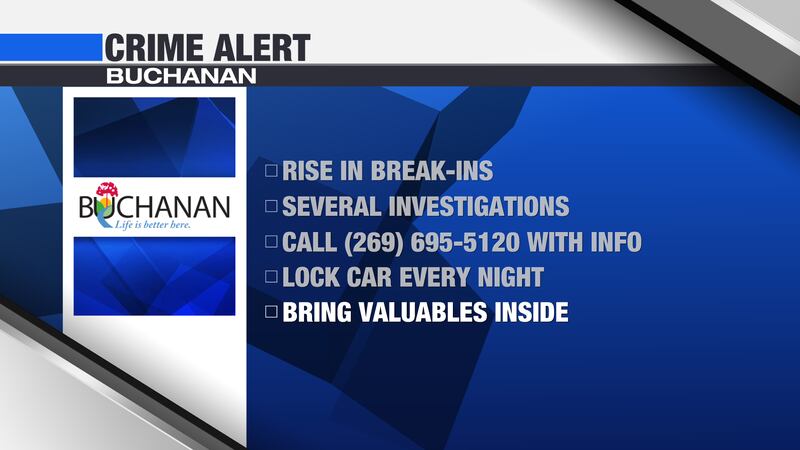 Published: Jan. 20, 2023 at 5:10 PM EST
BUCHANAN, Mich. (WNDU) - Buchanan police are warning of a rise in car break-ins!
According to the Buchanan City Police Department, authorities are handling several break-in investigations. Police say an easy way to avoid being a victim is to lock your car at night and bring any valuables inside your home.
If you have any information on potential suspects, you are urged to call 269-695-5120.
Read the full statement below:
Copyright 2023 WNDU. All rights reserved.