Man armed with knife arrested after attempting to enter Adams High School
Published: Dec. 7, 2022 at 1:21 PM EST
SOUTH BEND, Ind. (WNDU) - The South Bend Police Department says a man has been arrested after unsuccessfully attempting to gain entry into Adams High School on Wednesday morning.
South Bend Police were notified around 11:45 a.m. of a possibly armed male, later identified by police as 31-year-old Juan Maldonado, attempting to enter the school. Thanks to school security measures and a quick response from School Resource Officer (SRO) Anthony Pearson Sr., Maldonado was unsuccessful in entering the building.
Pearson says Maldonado kept his distance as he moved west toward Mishawaka Ave.
Pearson says he saw Maldonado taking pictures of the school during this time, but doesn't know why.
Police say SRO Pearson quickly apprehended Maldonado in the 1400 block of Mishawaka Avenue and located a knife in his possession. He was arrested and taken to the St. Joseph County Jail. He has been formally charged with criminal trespass, possession of a knife on school property, and resisting law enforcement.
Pearson says it's days like this that validate all the training that goes into school safety.
"You train so much that you automatically do certain things if you statically train or if you imagine these things. Do to things happening across the nation, you want to always stay on point with certain situations. If it doesn't come, great, but if it does, we want to be ready," SRO Pearson said.
While Pearson managed to keep any potential danger from getting inside the building, staff and students were prepared anyway due to their own training throughout the year.
"You do that through practice—through the different lockdown drills that we have. That way students understand what to do, and teachers understand what to do. We had recently just completed a lockdown drill a couple of weeks ago. And then after that is making myself and Officer Pearson very visible.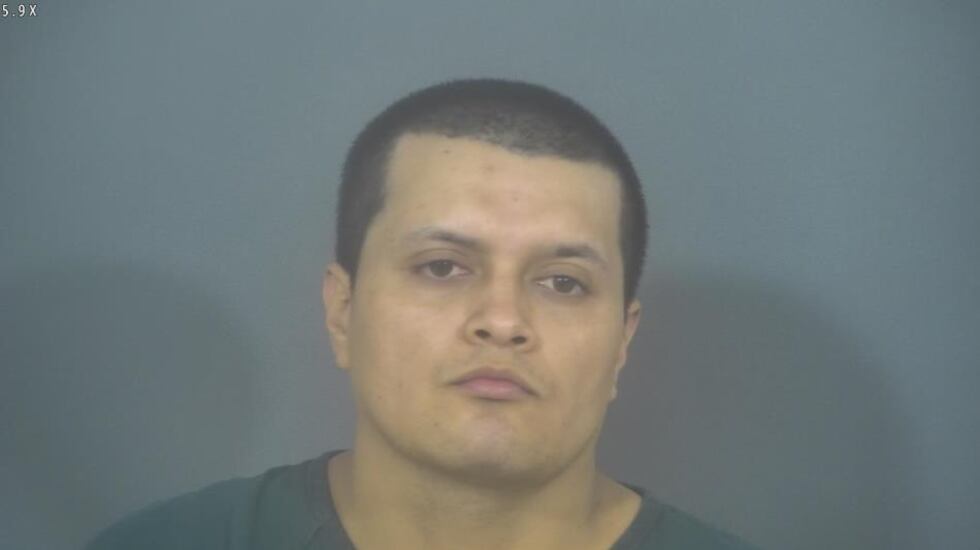 Police are still trying to determine why Maldonado was trying to get into the school.
Even though John Adams High School was only on lockdown for 15 minutes on Wednesday, that can feel like an eternity when student safety is at stake.
However, security and administrators say they didn't hesitate to take action because they knew exactly what to do.
"Anytime you have any disturbances in your day, you immediately go back to any training that you've had. So we hear that an individual is trying to enter the building. So our security staff as well as myself and Mr. Pearson arrived at the door. The door was locked so the individual was not able to get in," John Adams Principal Jim Seitz said.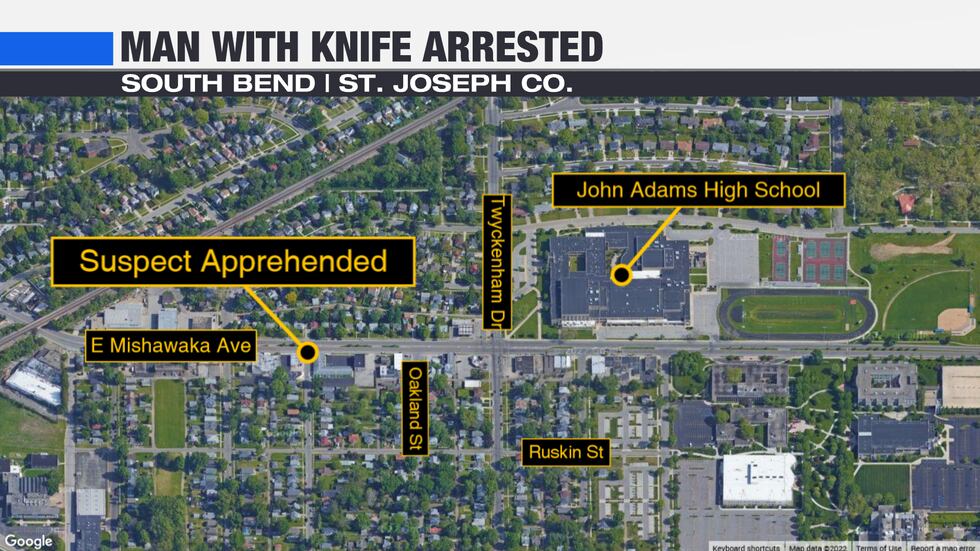 Adams High School Principal James Seitz sent out the following statement to families:
The South Bend Police Department thanks IU South Bend Police and Indiana State Police for their assistance in this response.
Copyright 2022 WNDU. All rights reserved.