Lochmandy Auto Group Irish Fan Poll Results: UNLV vs. Notre Dame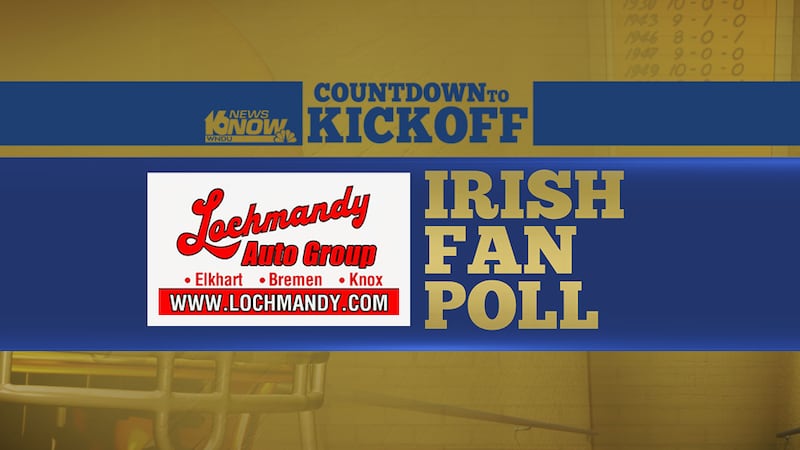 Published: Oct. 19, 2022 at 7:33 PM EDT
SOUTH BEND, Ind. (WNDU) - The Fighting Irish football team is welcoming the UNLV Rebels to The House That Rockne Built Saturday afternoon.
In this week's Lochmandy Auto Group Irish Fan Poll, we asked you: Following Notre Dame's loss to Stanford, what would "save the season" for you?
Here's how you voted:
Winning out: 24%

Winning a bowl game: 10%

Beating more ranked teams: 22%

It can't be "saved": 44%
Thank you for voting!
Copyright 2022 WNDU. All rights reserved.